West end far East Night @ piano bar upstair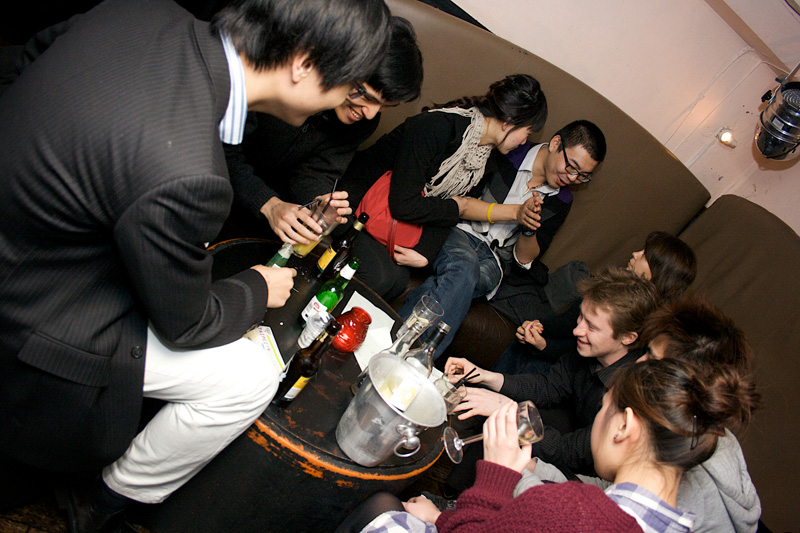 We welcome all and try to give a West end far East flavor to our events with communication platform being the base by allowing you to personally experience the languages of the local people, we not only try to give the opportunity to promote language learning and the ability to open up this platform through your networking but also have fun through our live music and dances.
We believe " the most important thing is to share different cultures and to experience new things while having fun!"
It is a weekly event for anyone. The number of attendants is averagely between 30 and 50, sometimes over 50. The events are held with Mainland, Taiwanese, Malaysian, Singaporean Chinese,BBC British, and other nationalities.
Every Tuesday, 19:00pm – 22:00pm
Admission FREE
Contact : 07523232312
Piano Bar
75 Charing Cross Road
London WC2H 0NE
@10 reason to attends our event
l To increase global understanding
l To improve employment potential
l To increase native language ability
l To sharpen cognitive and life skills
l To improve chances of entry into college or graduate school
l To appreciate international literature, music, and film
l To make travel more feasible and enjoyable
l To expand study abroad options
l To increase understanding of oneself and one's own cultureTo make lifelong friends
Taipei 9 is a global platform for those who are interested in English & Chinese language and socializing with international people. You can make new friends, access various cultures around the world, networking from western to eastern and share your life experiences here.
www.taipei9.co.uk