What do anthropologists do in Japan? The value of their increasing numbers – Joy Hendry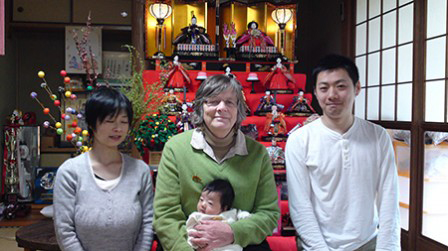 Social anthropology came to Japan in the late 1800s, and at the turn of the 20th century the London-educated Tsuboi Shōgorō established a department at Tokyo University. Since that time, the field has flourished, with membership numbers of the professional association in Japan now second only to those in the United States, and books about company anthropology selling rather well to the general public. In Britain the discipline is less well-known outside universities, although it was here that the Japan Anthropology Workshop was founded in 1984.
Professor Hendry has been working as an anthropologist in Japan since before then, and although UK colleagues are still rather few, the number of anthropologists working there from other countries, including Japan itself, has grown exponentially since that time. This talk will explain what is so special about the "fieldwork" that these people do, and will propose that anthropology offers an understanding of Japan that goes beyond those driven by sociologists, economists, political scientists, journalists, and the many other "Japanologists". Professor Hendry will illustrate the talk with some of her own experiences, offer examples of contributions made by others, and will even suggest that any foreigner living and working in Japan can pick up anthropological techniques themselves. If you aren't already an anthropologist of Japan, you may leave the talk with plans to dabble!
Joy Hendry is Professor Emerita of the Social Anthropology of Japan at Oxford Brookes University, founder of the Japan Anthropology Workshop and the Europe Japan Research Centre, and a Senior Member of St. Antony's College, Oxford. She has held visiting associations with Tokyo, Doshisha and Keio universities, carried out long-term fieldwork in Kyushu and a seaside town south of Tokyo, and spent shorter periods in many other parts of Japan. She has published many books and articles on Japan, including Wrapping Culture: Politeness, Presentation and Power in Japan and Other Societies (Oxford University Press, 1993) and The Orient Strikes Back: A Global View of Cultural Display (Oxford: Berg, 2000). She is presently working to encourage the study of anthropology in schools.
Date: Monday 18 January 2016, 6.45pm
Venue: The Swedenborg Society, 20-21 Bloomsbury Way, London WC1A 2TH