Why History Matters: The Legacy of the Imperial Navy and the Making of Japan's Post-war Defence Policy'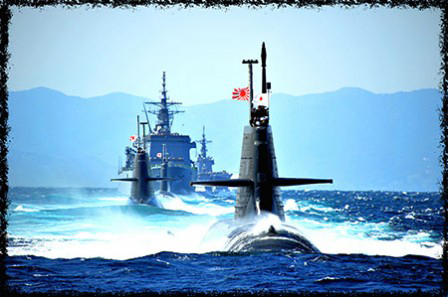 This paper is about how history is remembered, memorialised, and displayed for the purpose of national defence. It focuses on how the legacy of the Imperial Navy lived on in the post-war Japan Maritime Self-Defence Force (JMSDF), informing its strategic thinking and working as a military organisation. This paper sets forth a rather controversial argument. It argues that, contrary to common academic views, the ability of the JMSDF in articulating its roles as a tool of statecraft within a national maritime strategy rested on its ability to re-examine the imperial experience and the wartime defeat. Indeed, the paper contends that the post-war navy cannot be understood outside the context of its process of interaction with the imperial past. This interaction between past and present informed matters of ethos and organisational culture; it shaped approaches to service strategy and national policy; it offered relevant doctrinal concepts and principles to maximise ship designs; it guided the development of public relations and professional education. This papers focuses on one particular dimension of this complex process, the development of naval policy. It tells the story of how, throughout a period of sixty years, the post-war navy met the challenges of rearmament and modernisation to create a modern naval force that today stands as one of the pillars of the country's security policy. Indeed, in the making of the post-war naval policy, the Imperial Navy provided the mortar and the blueprints.
Alessio Patalano is lecturer in East Asian Warfare and Security at the Department of War Studies, King's College London, where he specialises in Japanese naval history, strategy, and East Asian security. He has been a visiting researcher at GRIPS; he is affiliated with the Institute of Contemporary Asian Studies, Temple University Japan, and is currently a visiting professor at Aoyama Gakuin University, His work appeared in English, Japanese and Italian academic and professional journals. Dr Patalano's first book was titled Maritime Strategy and National Security in Japan and Britain. From the Alliance to Post-9/11 (Brill/Global Oriental, 2012), and his next book was titled Postwar Japan as a Sea Power: Imperial Legacy, Wartime Experience, and the Making of a Navy is forthcoming in 2014 by Bloomsbury. Please click here to find out more.
Date: Monday 17 November 2014, 6.45pm
Venue: The Swedenborg Society, 20-21 Bloomsbury Way (Hall entrance on Barter St), London WC1A 2TH