Woman in the Dunes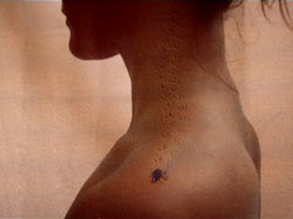 Woman in the Dunes is the stage adaptation of the classic 1962 Japanese novel by Abe Kobo, one of Japan's greatest contemporary writers. When local villagers offer a stranded insect-collector a bed for the night, he is grateful for their hospitality, until it turns out to be a shack at the bottom of a deep pit of sand, alongside a mysterious woman. And then he realises that getting out of the pit is going to be a lot harder than getting in.
Kagami Theatre has been established in 2013 by Micha Colombo, a London theatre professional, with an aim to bring Japanese stories to UK audiences.
The core production members of Woman in the Dunes are emerging talents in the UK theatre scene, ten people in total. This project is the Japan –UK cultural collaborative work and also very international. Because production members are from different countries like Japan, Europe and UK etc.
Tickets: £12 / £10 (Concession)
Date: 14 – 18 January 2014
Venue: Theatre503, The Latchmere,503 Battersea Park Road, London, SW11 3BW
E-mail: womaninthedunes2014@gmail.com
Web1: http://kagamitheatre.wordpress.com/
Web2: http://theatre503.com/whats-on/woman-in-the-dunes/
Organiser: Kagami Theatre