Women in the World of Haruki Murakami – Gitte Marianne Hansen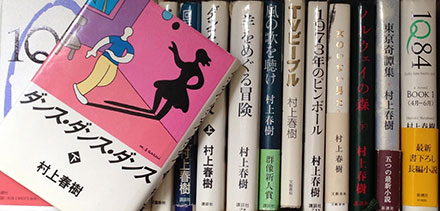 Haruki Murakami's most well-known character-type is without doubt the lonesome protagonist – the male narrator who tells his stories through the Japanese male pronoun boku ('I'). The few available literary analyses of gender representations in Murakami's work have generally led to two critical conclusions about his character construction. First, that his fiction mirrors Japanese patriarchy and second, that he positions female characters traditionally as objects for male subjectivities and sexualities.
While some of Murakami's stories do fit such generalizations, these criticisms appear incomplete. Murakami's works are not just 'boku-stories' (male-narrated-I-stories) that reproduce established gender roles and exploit the female through the male narrative. His works also portray female main characters, protagonists and narrators that act as subjects in their own worlds, using their own language and first person pronoun (watashi) to convey stories of their own, as evident in Sleep (1989), The ice man (1991) and The little green monster (1991).
Murakami's female characters are therefore not limited to stories about the 'mysterious young girl' and 'disappeared woman' as told by his well-known male boku-narrators. Readers also encounter female characters that are housewife-narrators and strong-willed protagonists, a character development that mirrors women's shifting position and paradoxical empowerment in contemporary Japanese society and feminist thought.
Date: Monday 19 June 2017, 6.45pm
Venue: The Swedenborg Society, 20-21 Bloomsbury Way, London WC1A 2TH