World Premiere of 'Little Tibet'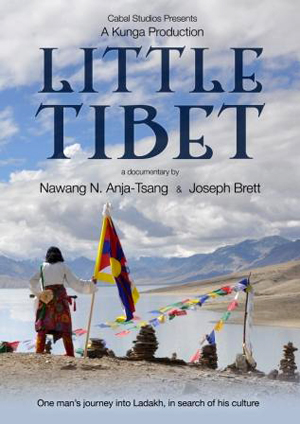 Date: Saturday 17 September 2011
Time: 3.30pm
Venue: Prince Charles Cinema, Leicester Square, London
Tickets: £12
Advance tickets can be purchased online: http://bit.ly/LTtckt or via the Prince Charles Cinema's box office: 020 7494 3554.
Proceeds from the event to be donated to Tibet Society (http://www.tibetsociety.com)
Tibet Society is delighted to announce the world premiere of the film "Little Tibet", a documentary by Nawang N. Anja-Tsang and Joseph Brett. This exciting new film follows Sonam, a UK based Tibetan, on a voyage of discovery to Ladakh in the high Himalaya, in search of his living cultural identity. Both moving and funny, the film is accompanied by a fresh and unvarnished narrative describing the challenges faced travelling through inhospitable terrain, the warmth of welcomes, eccentric encounters, the living traditions of centuries and the wonderful and evocative vistas of the dramatic and unspoilt landscape. It gives a unique glimpse into life and travel in one of the highest inhabited places on earth as well as sharing one man's journey to find his heritage.
The screening will be followed by a Q&A with the two directors, Ngawang N Anja-Tsang (Sonam) and Joseph Brett, who are also available for interviews.
[pro-player width='550′ height='253′ autostart='true' type='video']http://www.youtube.com/watch?v=HYRjQPMDjAs&feature=player_embedded[/pro-player]