Yose: An Evening of Japanese Vaudeville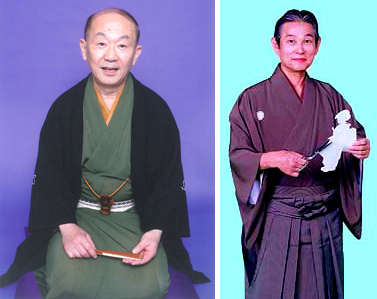 Date: Thursday 10 November 6.30pm for 7.00pm
Venue: Nippon Club, 2nd floor, Samuel House, 6 St. Albans Street, London SW1Y 4SQ
Fee: Free for Japan Society members (Non members: £5)
The Japan Society is delighted to welcome three outstanding exponents of Japanese vaudeville tradition for an evening of popular culture.
The evening will include:
Music by Shunputei Shomatsu and Yumiko on drums and shamisen
Paper cutting by Hayashiya Imamaru
Rakugo performed by Sanshotei Charaku
In Hayashiya Imamaru's hands, a pair of scissors can produce detailed cut-out images with extraordinary speed and dexterity. He travels the world, impressing people with his kamikiri prowess, including in his show audience requests.
A master of the rakugo comic narrative,Sanshotei Charaku has nearly 50 years' experience and a repertory of over 100 tales. He describes the story telling process as a developing relationship between audience and narrator, in which the choice of content emerges from their meeting.
To reserve your place, please call the Japan Society office on 020 7828 6330 or email events@japansociety.org.uk.