Yukari Yamamura – flute, piccolo with piano accompaniment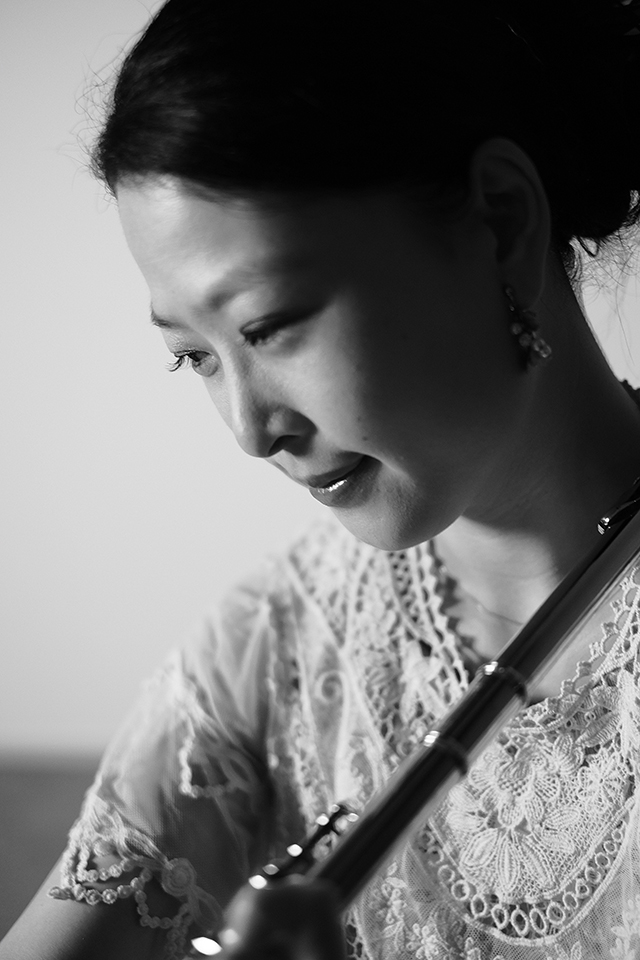 Yukari Yamamura (flute,piccolo) was born in Kyoto and started playing the flute at the age of eleven under the tutorship of Yoshihiro Fukunga, Toyoko Ogiumi and Ryoichi Sone. She entered the Osaka college of Music in 1992, where she studied with Professor Nozomu Machinaga. She has also had master classes with William Bennett, Trever Wye, and Micheal Cox. 1997-2009.
She has lived in Europe in countries such as Denmark,Czech Republic, Belgium and the UK. She has studied with Toke Lund Christiansen, Marc Grauwels for flute and Clifford Benson for chamber music and Peter Verhoyen and Nicola Mazzanti for piccolo.
Yukari has been awarded prizes such as the jury's special prize of the TIAA in 2005(Tokyo) and the first prize of the Bacoli International Music Competition in 2006(Italy) also the first prize and journalist prize of the Euterpe International music competition in 2007 for flute and piccolo (both in Italy). She is also a keen chamber and an orchestral musician, having performed in England, Denmark, Czech, Benelux and Japan. She was also member of the orchestra for the musical "AMADEUS" held in Belgium for the memorial year of Mozart's Birth in 2006.
She studied at Royal Conservatory of Mons, Royal Conservatory of Ghent and also graduated from Prague's Performing Arts of Music Faculty in 2003 and Conservatorium Maastricht 2008 where she studied with Professor Radomir Pivoda, Philippe Benoit for flute and Peter Rijx for piccolo and graduated from the Postgraduate Diploma in Performance in 2008-2009. She entered the Royal Welsh College of Music for post graduate course specializing in piccolo and was its first Japanese student as specialized piccolo
player. Also she has had the Diploma of MusicTherapy from Malmo College of Music in Sweden.
She played at the Shimogamo Shrine, Naoraiden for the World Heritage event in Kyoto in February 2011, and also has played Mozart's Concerto for flute and harp K.299 with the Nara International Academy Orchestra in the Daimonji International Music Festival in Kyoto, Japan. She also played the piccolo solo for Beethoven No.9 with the HPAC Orchestra (conducted byY.Sado) in Osakajo Hall on the 2nd of December 2012 . She performs in Japan and still in Europe.
She played Italian Composer R.Bellafronte's 'The Crazy Acrobat' for Piccolo and Piano.(Japan Premiere) and also played at the Collaboration Art Concert '4seasons, 5senses' in the Korea 2013 tour in Daejeon,Pyunchang.
In 2013 she released her CD 'Vieille Chanson'.
Date: Fri Jul 18th 2014, 1:10–2:00 pm
Venue: St. Sepulchre, the Musicians Church, Holborn Viaduct, London EC1A 2DQ
Tel: 020 72374445
Email: godfreyking316@btinternet.com
Web: www.ajsw.org.uk
Organiser: Anglo-Japanese Society of Wessex