Zen Brushwork weekend workshop, London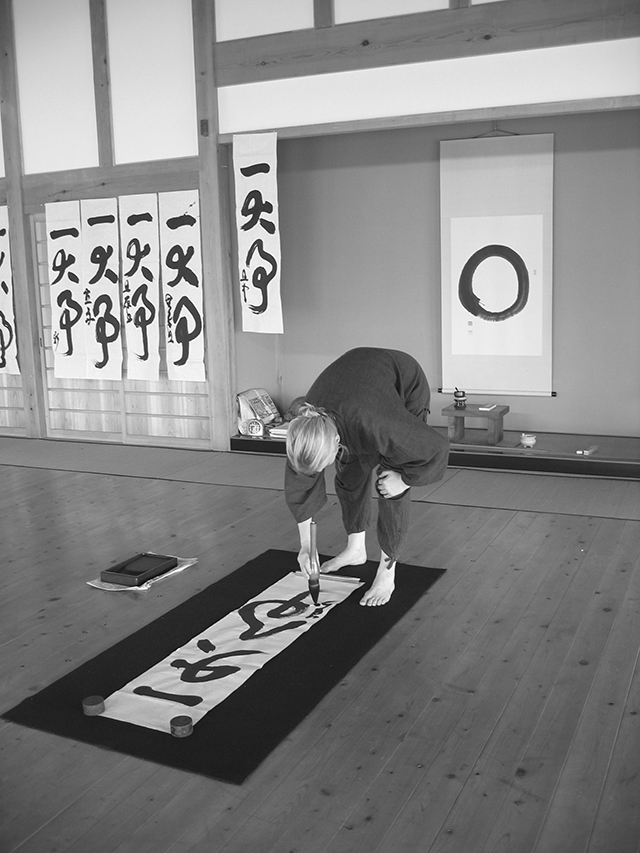 This weekend workshop (one day only is also possible), will introduce the practice of Zen Brushwork including yoki-ho (gentle breathing and ki or energy raising exercises), calligraphy and painting with a large brush as well as short periods of sitting meditation (zazen). There will be the opportunity to appreciate first-hand Japanese Zen paintings and calligraphy some of which has never been shown outside of Japan before. This workshop is based on the approach to calligraphy described in Zen Brushwork – focusing the mind with calligraphy and painting (Terayama Tanchu, Kodansha International, 2003 & reprint 2006), and Ken, Zen, Sho (Eds. Alex Bennett and Sarah Moate, Bunkasha International Corp., 2008), which accompanied an exhibition of the same title at the Toshiba Gallery, the Victoria and Albert Museum, London.
Sarah Moate, who will teach this workshop, lives in Japan and is currently engaged in research on the Jodo-shu nun Otagaki Rengetsu.
Accessible to all, no experience is required. All materials will be provided.
Participants are encouraged to take advantage of both days, but it is understood that this is not always possible. Those unable to do so, are also welcome to join for one day only.
Cost: £100 for both days, or £60 for one.
Date: 1 & 2 August 2015, 10am – 5pm both days
Venue: The School of Economic Science,11-13 Mandeville Place, London W1U 3AJ
Email: zenbrushwork@gmail.com
Organiser: Zen Brushwork