Japan Conversation Group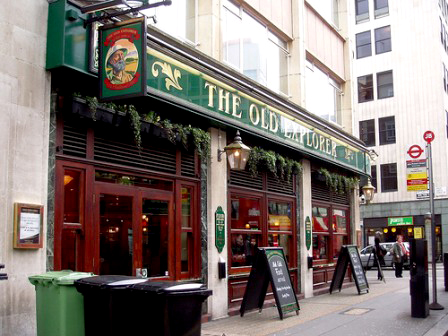 The Japanese Conversation Group provides a friendly and informal atmosphere for Japanese speakers of all nationalities to come together and speak Japanese. Meetings are held on the first Tuesday of every month at The Old Explorer, a central London pub. They begin at 6.30pm with a pay-as-you-go bar, and finish around 10.30pm.
You will receive all discounts for which you qualify. The Regular Attendee Discount will apply if you attended at least 50% of meetings during the previous calendar year, or once you attend six meetings in the current year.
Please visit the Japanese Conversation Group website http://jcg.org.uk for further details on their programme, which may be subject to change.
Date: Tuesday 6 May 2014, 6.30pm
Venue: The Old Explorer (Lower Ground Floor), 23 Great Castle Street, Oxford Circus London, W1G 0HY
Fee: Standard Admission £5.50 (£1 Discount for: JS Members/Students/Regulars)