2nd Memorial Concert for the 2011 Japan Earthquake and Tsunami ~ Hokusai Orchestra and Japanese taiko drummer, Joji Hirota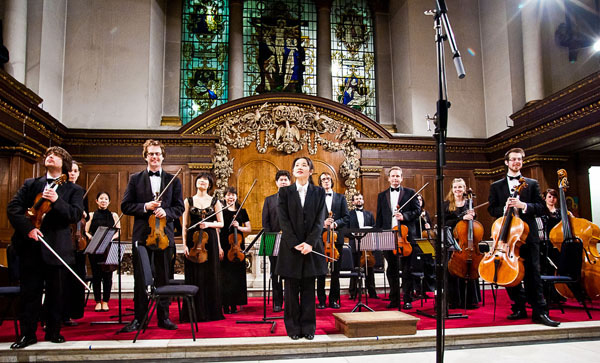 March 11th 2013 is the second anniversary of the appalling Tohoku earthquake and tsunami in Japan. Following the last concert, the Hokusai Chamber Orchestra is going to perform for the second time in London on 26th April and 2nd May 2013. A renowned Japanese Taiko drummer, Joji Hirota will perform with the orchestra in this event.
We would like to express gratitude for the generous donations received from Britain for the affected areas in Japan and also we would like to introduce more traditional Japanese culture through the use of traditional instruments.
Please join us for the special event with your friends and family!
Programe
Toshiro Mayuzumi: Echigo Jishin
Toru Takemitsu: How Slow the Wind
Gustav Holst: Oriental Suite ' Beni Mora'
Keiko Takano: Spring Moon for japanese percussion instruments and large ensemble (world premiere)
Kaoru Wada: Forkloric Dance Suite
Entrance cost £25 & £15 ( concessions )
Date: 26 April 2013, 7.45pm & 2 May 2013, 7.45pm
Venue1: St. James Church Paddington, London (26th April) – Sussex Garden, London W2 3UD
Venue2: St. James Church Piccadilly, London (2nd May) – 197 Piccadilly, London W1J 9LL
Tel: 0207 766 1100 (10pm~5pm Mon-Sat)
Email: Office@hokusaiorchestra.com
Web: http://www.hokusaiorchestra.com
Organiser: Hokusai Chamber Orchestra