38° of Separation: Korea, Time and Generation (Exhibition of North Korean art for Manchester's second Asian Art Triennial)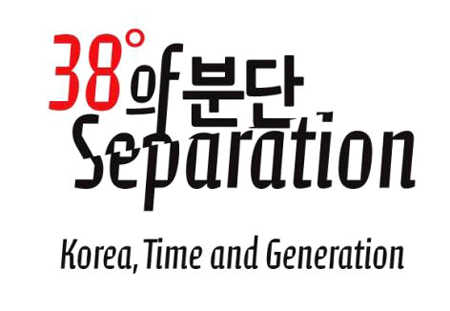 Date: 1 to 20 October, 2011
Venue: Manchester Digital Laboratory, 36-40 Edge Street, Manchester M4 1HN
Manchester Digital Laboratory (Madlab) is a community space for people who want to do and make interesting stuff – a place for geeks, artists, designers, illustrators, hackers, tinkerers, innovators and idle dreamers; an autonomous R&D laboratory, an exhibition space and a release valve for Manchester's creative communities. It is also a new edition to the consortium involved in Asia Triennial Manchester 2011 (ATM11), starting with its hosting of the trailblazer event, 'Made in India' in November 2010. Madlab now responds to the triennial's Asian theme by introducing an exhibition about life in North Korea.
Co-curated by Hwa Young Jung, director and co-founder of Madlab and Dr Beccy Kennedy, visual studies lecturer at Manchester Metropolitan University, Madlab presents 3 artists' responses to the topic of everyday life in North Korea, AKA the Democratic People's Republic of Korea, or the 'Hermit Kingdom.' The curators wanted to showcase work by artists which illustrate their micro considerations of the everyday in North Korean life, rather than just focusing on the more frequently addressed big issues of political deviation, poor human rights and nuclear armament. The curators ask: from the perspective of a North Korean citizen living in the nation, how do these elements of North Korean culture manifest themselves into their lived, personal everyday experiences and thought patterns? And how are such experiences perceived by outsiders to the nation? The exhibition title, 38° of Separation, alludes to the differences which have emerged between generations of the two Korean nations, North and South, which were formally divided along the 38th parallel in 1948. The 3 artists represent different perceptions of everyday life in North Korea from the viewpoints of a former North Korea citizen, a South Korean artist and a European illustrator and former visitor to North Korea.
Kang Chun Hyok is one of the first North Korean refugees to visually document his experiences of the closed country. His illustrations – 'Stories only we have experienced' – address the difficulties of living in North Korea, the intricacies of his escape and his subsequent émigré experiences as a North Korean living in South Korea. HyoJung Seo produces digital, interactive installations. Here, in her commissioned piece entitled 'Two Koreas by word and image,' she encourages the visitors to play a matching game using flash cards of simple words which demonstrate the similarities and differences between North Korean and South Korean attitudes to everyday concepts and objects. Guy Delisle worked temporarily on an animation project in North Korea. He relayed his offbeat everyday experiences of living as a tourist in the capital – Pyongyang – in the form of a graphic novel: 'Pyongyang: A Journey in North Korea.' Here is the chance to see some of the original storyboards from Pyongyang.
In Manchester's first exhibition of North Korean art, this is a rare opportunity to glimpse some insights into the everyday life of the usually 'closed' country.