'_Complete' – Collaborative arts project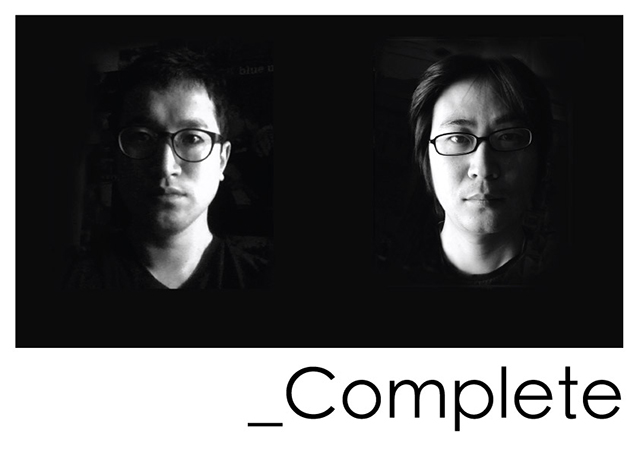 Jazz Performance by Ko Heean
Video Art Screening by Shin Kiwoun
Alpha Arts Association is pleased to announce a new performance 'Complete' by two internationally renowned Korean artists, Jazz Pianist KO Heean and Video Artists SHIN Kiwoun. It is scheduled to take place on 27th of January 2013 at the venue 'The forge'. The event is comprised of Shin's video arts screening and Ko's Jazz piano performance.
The title 'Complete' refers to the process of combining live jazz performance with a video art work using audience participation to 'complete' the piece. This performance will be a rare chance to experience the experimental collaborative work between a video artist and a Jazz musician.
Artist Shin will firstly show his new work 'Still Life in Moving Image' with Ko's free form jazz piano improvisation. It will provide the audience with an exciting opportunity to broaden their artistic perspectives with two artists that have established an unchallenged position in their chosen artistic fields.
KO Heean obtained his BFA in Jazz Performance in Berklee College of music, Boston, United States and has MFA in Jazz Performance from New York University. As the pianists and composer of the renowned jazz group 'Prelude', he has been active in jazz field producing six albums and performed numerous concerts. He has produced listener-friendly music refuting the prejudice that Jazz music is difficult to enjoy.
SHIN Kiwoun received his BFA in Fine Arts from Seoul National University, South Korea and his MFA in Fine Arts from Goldsmiths College, London. He has shown a diverse range of video art works on themes such as Consideration of Reality and Extinction and Birth. In 2008 he was included in Younger Than Jesus at the New Museum (New York) and in 2010 he was selected for Bloomberg New Contemporaries (London).
Date: Sunday, 27 January 2013
Venue: Forge Music and Arts Venue, 3-7 Delancey Street, London NW1 7NL
Fee: Free entry with RSVP by email (admin@10aaa.co.uk)
Organiser: Alpha Art Association (Dani Daeun Kim & Suyon Yang)
For more information please contact:
Dani Daeun Kim, Creative Manager | dani.kim@10aaa.co.uk | +44(0)7583142582
Su Yon Yang, Coordinator | suyon.yang@10aaa.co.uk | +44(0)7584243330