A Conversation with Paul Smith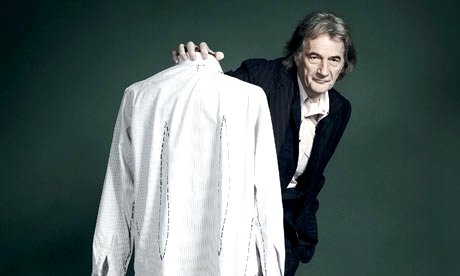 Date: Tuesday 28 February 4.45pm for 5pm (4.45 registration, 5.00 event starts)
Venue: SJ Berwin, 10 Queen Street Place, London EC4R 1BE
Cost: £5 donation to the Tohoku Earthquake Relief Fund (Booking Essential)
Booking Deadline: Friday 24 February
Designer and entrepreneur Sir Paul Smith will share experiences based on his direct involvement with his Japanese business. Topics of discussion will include the retail markets in Japan, Sir Paul's long association with Japan and his links with Japanese companies. The one-hour discussion will be followed by a drinks reception. Both the lecture and reception are kindly hosted by SJ Berwin, prominent corporate member of the Japan Society.
Sir Paul Smith is a native of Nottingham. At the age of sixteen, with no career plans or qualifications, he took a menial job at the local clothing warehouse. Within two years, he was managing a boutique and by 1970 he had opened a tiny shop. In 1976, the Paul Smith label was launched in Paris with the presentation of his first menswear collection. Within twenty years Paul Smith had established himself as the pre-eminent British designer and today there are fourteen different collections which are primarily produced in England and Italy, using fabrics mainly of Italian, French and British origin. Paul Smith is global – the collection is wholesaled to seventy five countries. There are Paul Smith shops in London, Paris, Milan, New York, Los Angeles, San Francisco, Las Vegas, Antwerp, Hong Kong, Singapore, Taiwan, the Philippines, Korea, Kuwait, and U.A.E. – and over 200 throughout Japan.
His shops reflect his character and his designs have an unmistakable Englishness augmented by the unexpected. Each shop is different to the next: from a shocking pink building with movie set styling on Melrose Avenue in LA, to a Japanese garden at the heart of the Jingumae store in Tokyo.
To reserve your place, please call the Japan Society office on 020 7828 6330 or email events@japansociety.org.uk