A South Korean artist, KWON DAEHUN wins "The Royal Academy of Arts-The Jack Goldhill Award" for a Sculpture, with a prize of £10,000.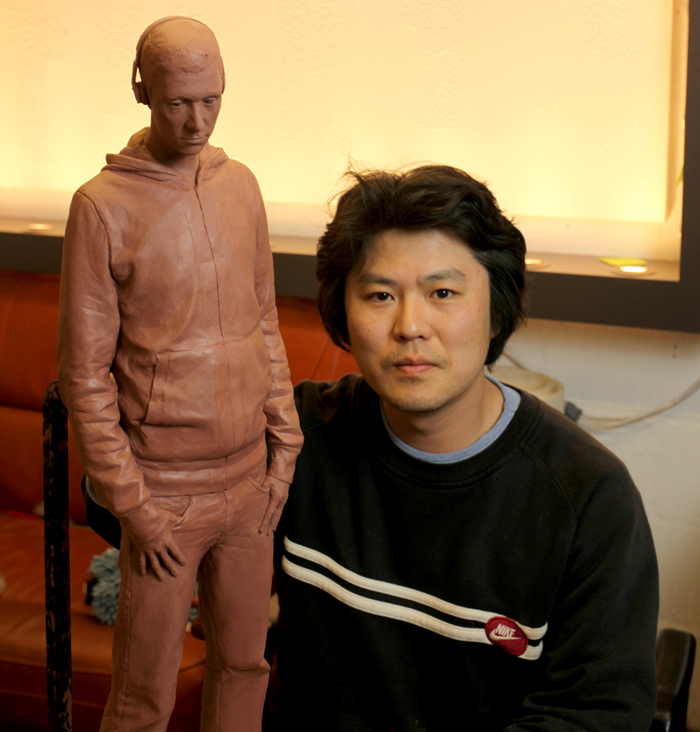 A South Korean artist, KWON DAEHUN wins "The Royal Academy of Arts-The Jack Goldhill Award" for a Sculpture, with a prize of £10,000.
Each year, the Summer Exhibition recognises artists of exceptional merit, awarding a total of £70,000 prize money donated by commercial sponsors. Established in 1978, the Royal Academy of Arts Charles Wollaston Award is, at £25,000, one of the largest and most prestigious art prizes in Britain. Previous winners include: Yinka Shonibare (2010), Jeff Koons (2008), Gavin Turk (2007), Jake and Dinos Chapman (2003), Alan Charlton (2002), Marc Quinn (2001), Gerard Hemsworth (2000) and David Hockney (1999).
The Royal Academy's annual Summer Exhibition is the world's largest open submission contemporary art show. Now in its 243rd year, this exhibition will continue the tradition of showcasing work by both emerging and established artists in all media including painting, sculpture, photography, printmaking, architecture and film. This year's co-ordinator is Royal Academician Christopher Le Brun. Playing a significant role is Michael Craig-Martin who will be curating one of the largest galleries. The Architecture Room will be curated by Piers Gough and Alan Stanton.
The largest space in the Royal Academy will feature a fresh approach to a traditional "salon hang". This will include a mix of open submission works as well as pieces by Royal Academicians and Honorary Academicians. It will create a memorably dense and rich visual experience through the presentation of works hung from dado rail to picture rail.
One of the founding principles of the Royal Academy of Arts was to 'mount an annual exhibition open to all artists of distinguished merit' to finance the training of young artists in the RA Schools. This has been held every year without interruption since 1769 and continues to play a significant part in raising funds to finance the students. The Royal Academy receives no public funding so all those who support the Summer Exhibition by submitting work, visiting it and through purchases contribute to supporting artists of the future.
The Summer Exhibition attracts a high volume of entrants each year with over 11,000 entries received this year. The majority of works will be for sale, offering visitors an unrivalled opportunity to purchase original artwork by high profile and up-and-coming artists.
Following on from last year's successful BBC TWO Culture Show Special on the Summer Exhibition, the Royal Academy of Arts is delighted to be working with the BBC once more.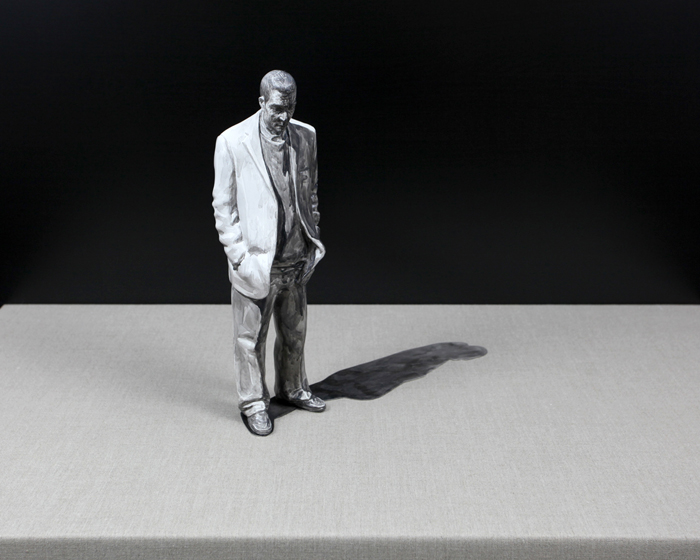 EVENTS PROGRAMME
Alongside the Summer Exhibition 2011, the Royal Academy of Arts will be running a diverse programme of special events, evening lectures and gallery talks. Dedicated events for families will include gallery talks and workshops. For children aged between 8 and 13 there will be a free printed guide sheet to the exhibition. Activity trays, including art materials, will be available for younger visitors to create their own works of art.
DATES AND OPENING HOURS
Open to the public: Tuesday 07 June – Monday 15 August 2011, 10am – 6pm daily (last admission 5.30pm)
Late night opening: Fridays until 10pm (last admission 9.30pm)
ADMISSION
Admission prices include the List of Works giving details on every exhibit in the show.
£10.00 full price; £8.00 60 years+ and registered disabled; £7.00 NUS; £3.00 12-18 years and Income Support; £3.00 8-11 years; Free for 7 years and under. RA Friends go free.
TICKETS
Tickets are available daily at the RA. Advance bookings: Telephone 0844 209 0051 or visit www.royalacademy.org.uk. Group bookings: Groups of 10+ are asked to book in advance.
Telephone 020 7300 5995, fax 020 7300 5781 or email groupbookings@royalacademy.org.uk
About KWON DAEHUN
EDUCATION
2004-2005:    SRDP, Slade School of Fine Art, UCL, London, UK
2002-2004:    MFA in Sculpture, The Slade School of Fine Art, UCL, London, UK
1996 –1998:    MA in Fine Art, College of Fine Art, Seoul National University, Seoul, Korea
1990-1991, 1994-1996:    BA in Sculpture, College of Fine Art, Seoul National University, Seoul, Korea
1987-1990:    Seoul Art and Music High school, Seoul, Korea
SOLO EXHIBITION
2010 一:  切唯心造 EVERYTHING DEPENDS ON YOUR MIND , Gallery b'ONE, Seoul
2009:    Waiting, Rachmaninoff's gallery, London, UK
2005:    Focal solo, Ruthin Festival of contemporary art & light, Ruthin, Wales, UK
AWARDS
2005:    RBS (Royal British Society of Sculptors) Bursary Award 2005
2001, 2000:    Jung-Ang art competition