A Timeless Pallette: The Story of wa no iro – Japanese Colours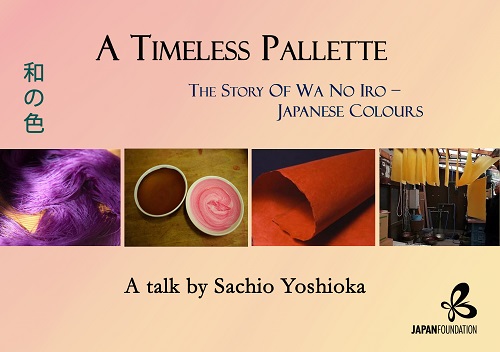 Over centuries, Japan has developed a colour palette unique to its nation and with deep connection to its inimitable nature. Owing to the very subtle distinctions in the shades and grades of these colour schemes, 450 hues of wa no iro have been catalogued. These have been developed within and cherished by, not only Japanese art spheres such as textiles, pottery and even literature, but also by the Japanese people's values and lifestyles, underlining their rich sense of beauty.
In conjunction with the Living Colours: Kasane – the Language of Japanese Colour Combinations exhibition at Japan House, the Japan Foundation has invited Sachio Yoshioka, a master dyer, colour historian and author of many books on the topic of Japanese colours – including Nihon no Iro Jiten (Dictionary of Japanese Colours) – to define what the term 'Japanese colours' means to him. Focusing on several colours which signify the indigenous character, Yoshioka will explain their derivations as well as the way they have been utilised, adapted and, in some cases, even forgotten throughout the passage of time. He will also discuss the application of Japanese colours to contemporary society, demonstrating the method of achieving the mesmerising blends.
Date: 8 April 2019 from 6.45pm
Venue: Royal Society of Arts (RSA) | Durham House Street – off The Strand | WC2N 6HG London