A View of the Korean Society and Women through Films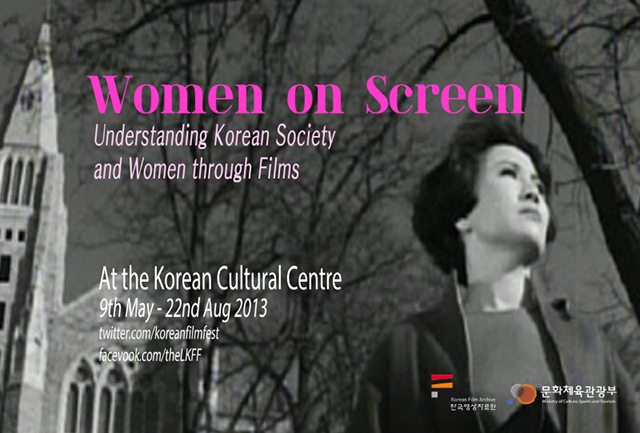 "Women on Screen: Understanding Korean Society and Women through Films" will allow you to look at the past and present pictures of Korean society. The films that were made from the modern times to the present will allow to peak on the diversity of Korean society. 8 Korean films in this project show a new perspective to Korean within the framework of "Women".
This following 8 films are included in this screening at the Korean Cultural Centre. Sweet Dream, 1967, by Lee Man-hee; Yeong-ja's Heydays, 1975, by Kim Ho-sun; Sunddenly in the Dark of Night, 1981, by Go Yeong-nam; Gilsotteum, 1985, by Im Kwon-taek; and Happy End, 1999, by Jung Ji-woo.
Most of the above titles are masterpieces of film directors who represent the history of Korean films.
We chose 'Korean Society and Women' as the theme of this project not only because of the importance of gender issues, but also because we consdiered that the lives of women well illustrate the comprehensive changes in Korea contemporary history, through colonisation, the division of the peninsula, the Korean War, political upheavals, and rapid modernisation.