Afternoon Tea and Film Screening with Screenwriter Kosuke Mukai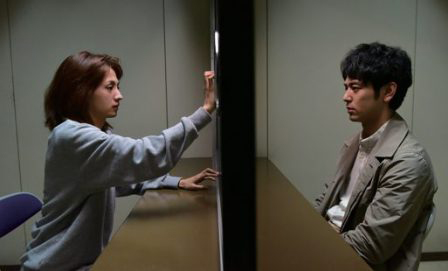 The Japan Society is pleased to offer a select group of members the opportunity to meet and discuss screenwriting and film making with Kosuke Mukai over an Indian style high tea. Award-winning screenwriter Kosuke Mukai will be in London for the screening of Gukoroku – Traces of Sin (2016), which opens the Japan Foundation's 2018 touring film programme (Un)true Colours.
Based on a novel by acclaimed crime writer, Tokuro Nukui, Gukoroku is the debut feature of up and coming film maker, Kei Ishikawa. This informal session will provide the perfect opportunity to discuss the often overlooked screenwriter's art with Kosuke Mukai, the man who helped translate the written page to the screen. Mukai will share thoughts from his experience working with different directors and within different genres, and there will be plenty of time for questions before we move to the ICA to watch the film.
Friday 2 February 2018
3:00 pm – Afternoon Tea at Cinnamon Soho
6:15 pm – Film Screening at Institute of Contemporary Arts (ICA)
Cinnamon Soho
5 Kingly Street
London
W1B 5PF