Artist talk: Macoto Murayama on 'Botech Compositions' – Where Botanical Art Meets Science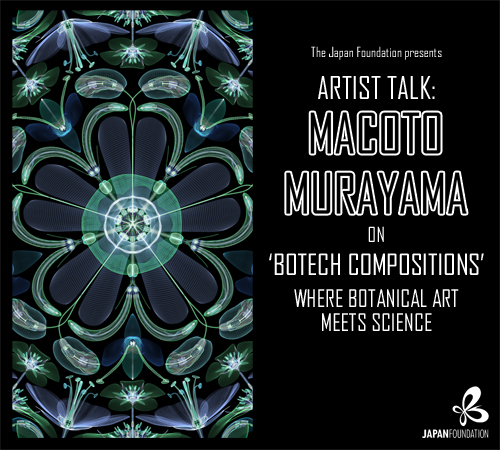 Macoto Murayama is a digital artist who creates intricate computer-generated botanical images. Much like a true botanist, Murayama gathers flowers and dissects them piece by piece, before accurately creating detailed illustrations of the flowers' form as geometric and mechanical structures using 3D imaging software. Murayama's unique botanical blueprints lend themselves to the fields of architecture and scientific illustration; a cohesion of botanical art and technology which also reveals the beauty and complexity of nature.
In this talk, Murayama, who has been conducting research in the UK and visiting various botanical gardens as part of the Metal residency programme, will introduce his findings whilst also exploring the concepts and technological aspects behind his work. Joined in conversation by Nathan Cohen, Artist and Director MA Art and Science, University of the Arts London, and Lucy Smith, botanical artist/illustrator, they will together discuss how the ancient tradition of flower illustration, a popular subject in both Japan and the UK, can evolve in the digital age. Using Murayama's unique approach to botany as a starting point, this event will further explore the way art can be integrated with science in the 21st century and beyond.
Date: 10 July 2014 from 6.30pm
Venue: The Japan Foundation, London