Artist Talk: Tadasu Takamine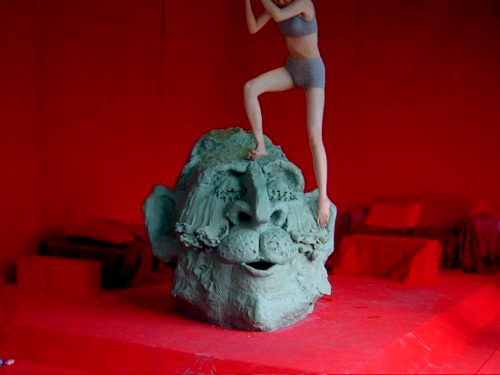 Date: 20 June 2011 from 6.30pm
Venue: The Japan Foundation, London, Russell Square House, 10-12 Russell Square. London WC1B 5EH
Japanese artist Tadasu Takamine, formerly a member of radical performance group Dumb Type, continues to take a similarly radical, and often confrontational, approach to his work. In installation and performance, as well as theatrical productions, Takamine uses a variety of approaches and range of media including images, sound, and 3D objects, placing him in a unique position as an artist who is impossible to classify or pigeonhole. One commonality which can often be seen in his work though is an awareness of the relation between the body and expression.
Takamine's consciousness of social and political issues is also very much at the centre of his work and he is not one to shy away from challenging the viewer. This can be seen in his Venice Biennial exhibit God Bless America (2002) and in Kimura-san (1998). Some of Takamine's works have been the subject of criticism due to his bold and blunt expressions, as well as its often intimate and personal nature.
In this talk and following conversation with Prof. Fran Lloyd, Faculty of Art, Design & Architecture, Kingston University we have a chance to hear from Takamine about his unique artistic career and philosophy. This event also offers an opportunity to explore issues such as artistic expression and communication between the artist and society.