Asia House announces Spring Fair 28-30 March, 2014
A chance to shop for unique jewellery, textiles, arts and crafts from Asia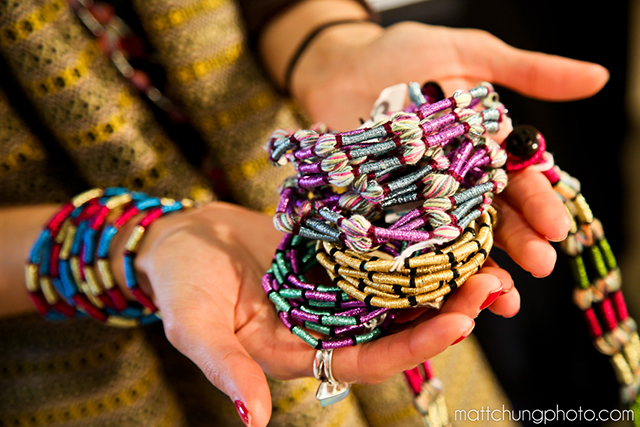 Come and explore our lively pop-up Asian marketplace, bringing the buzz of the Silk Road to Marylebone for one long weekend. A chance to shop for unique jewellery, textiles, arts and crafts either from or inspired by Asia.
Asia House's magnificent London headquarters just north of Oxford St will be transformed into a bustling bazaar this month offering the best in arts, design and craftsmanship from different parts of Asia. The Fair, now in its sixth year, gives shoppers the chance to buy unique and unusual gifts not normally seen on the high street.
The fair is a unique three-day shopping experience with more than 30 exhibitors selling a dazzling array of jewellery, textiles, arts and crafts.  There will be late-night shopping on Friday, 28 March, when traditional Asian music will entertain shoppers as they browse the beautiful hand-crafted items on sale  and enjoy a glass of wine, soft drink or beer from the bar from 5.30pm onwards.
Since the final day of the Fair is on Mother's Day, shoppers can bring their mothers along for a Mother's Day treat of tea tasting. Chinalife, which specialises in selling a wide range of loose leaf teas and herbal health products, will give a free talk on Sunday 30 March about the health benefits of teas and a free tasting starting at 2.45pm.
Each stall has a unique story to tell.  S jo sells original crafts handmade by marginalised women artisans from villages in south-east Pakistan. Joss Graham specialises in traditional textiles and costumes as well as paintings, wood and stone sculpture, ceramics, baskets and jewellery from India, Central Asia and Tibet.
The Fair will also feature vintage kimonos from Japan, clothes, handicrafts and accessories from small producers in Kazakhstan,  traditional Uzbek and Turkomen robes, Suzani embroideries, scarves from Kutch in Gujarat, Fairtrade crafts from the Philippines, home accents from Kashmir, jewellery from Thailand and a lot more.
The Asia House Spring Fair will take place at 63 New Cavendish Street, London on Friday 28 March from 12.00 to 21.00; Saturday 29 March  from 11.00 to 19.00 and Sunday 30 March from 11.00 to 17.00. More details about the Asia House Spring Fair can be found at: http://asiahouse.org/events/asia-house-fair/
or call Charlotte Crowder-Cattier on 0207 307 5450.
Admission Free