Asiana Newly Furnished Jeju International Airport's Domestic Counters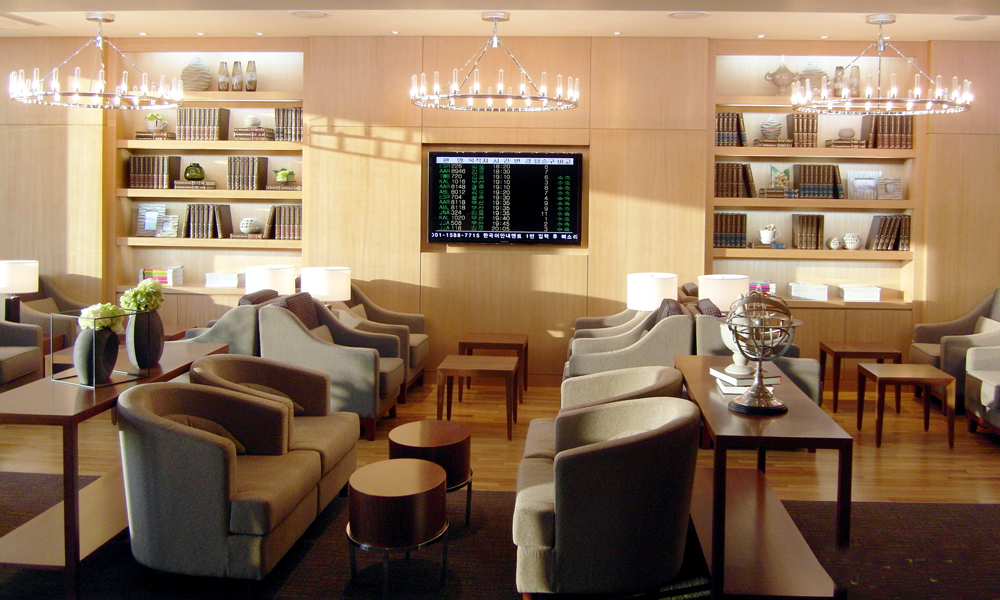 Asiana Airlines (President: Young-Doo Yoon), to provide maximum convenience towards the customers, will be introducing the newly furnished domestic business areas (check-in counters, lounge, other customer convenience facilities) at Jeju International Airport.
Korea Airports Corporations and airlines operating to Jeju jointly commenced the Jeju International Airport domestic sector remolding construction from December of 2009. The remodeling has passed 4 stages in which the remodeling will be finalized in June of 2012. Asiana Airlines, being the first domestic airline to finalize it's remodeling of its domestic sector, has started its services.
Through the remodeling process, Asiana has increased its domestic check-in counters from 10 to 13, doubled the lounge size from a 20 seater to a 45 seater in providing the maximum comfort and services to passengers.
Also with the increasing amount of tourists visiting Jeju Island, Asiana has installed 3 more KIOSK (a machine that able a passenger in retrieving their boarding pass without the hassle of visiting the check-in counter and waiting in long lines) from the reaming 2 in which a total of 20% passengers use this system in retrieving their boarding passes. Asiana has also installed the 'Automated Zone' in which a separate luggage check-in counter has been installed where passenger is able of checking in their luggage without the assistant of an airline staff.
Especially starting from next month, Jeju airport will be the first domestic airport to have a state of the art waiting handling system installed. Previously passengers on the waiting list were all hand written and had only to rely on waiting number tickets and broadcasts at the airport. But with the state of the art waiting handling system installed, passengers are given waiting number tickets with barcodes imprinted on the waiting ticket and continuous situation report of the waiting status will be displayed on a LCD monitor at the airport. Passengers are now capable of using a clear and convenient waiting system.
Asiana Airlines Senior Vice President of Airport Services Yong-Suk, Joo commented "It is very meaningful to renovate the Jeju Airport facilities in preparation with the New 7 Wonders decision coming up on November of this year." "As being the first domestic air carrier to improve the customers needs at Jeju Airport, we will provide the best of services as representing Jeju Airports services.