Author Talk with Kanako Nishi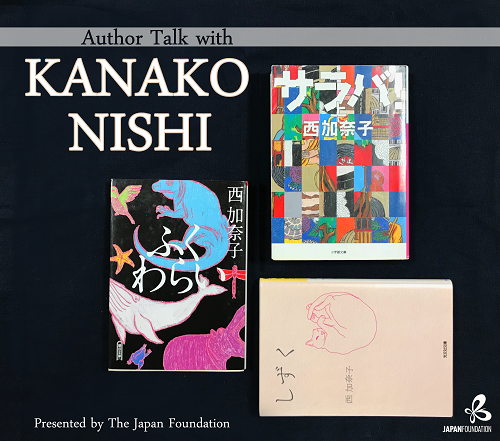 Since her debut in 2004 with a collection of short stories Blue (Aoi), Kanako Nishi's star has risen rapidly in the Japanese literary world. Born in Tehran, and raised in Cairo and Osaka, Nishi has been praised by critics for her unorthodox style and the use of language in her books which are often written using the distinctive Kansai dialect. The praise has also materialised into awards she has garnered, among them the Oda Sakunosuke Prize in 2006, the Kawai Hayao Literary Prize in 2012, and the prestigious Naoki Prize in 2015 for her novel Saraba! (2014). Notably, she is also an accomplished author of children's books with one of her representative works, Entaku (Entaku: Kokko Hitonatsu no Imagine, 2011), having been adapted into film by Isao Yukisada in 2014. Her other novels have inspired many filmmakers as well as enthusiastic readers from different generations.
In conjunction with her much anticipated appearance at this year's Times and Sunday Times Cheltenham Literature Festival, Nishi, in conversation with literary translator Polly Barton, will talk about her work aimed at both adult and younger readerships, reflecting on the inspiration behind her stories and her writing style, including how she draws on her own international upbringing to shape her narratives. They will also discuss some of the major themes explored in Nishi's novels such as individualism, society, power, and what the author wishes to express through her literature.
Though many of Nishi's books are yet to be translated, this talk will provide a first insight into the creative process of one of Japan's best-loved novelists, whose debut on a global stage has been eagerly anticipated.
Date: 1 October 2019 from 6.30pm
Venue: Royal Society of Arts (RSA), Durham Auditorium, Durham House Street — off The Strand, London WC2N 6HG