Author's Talk: Genki Kawamura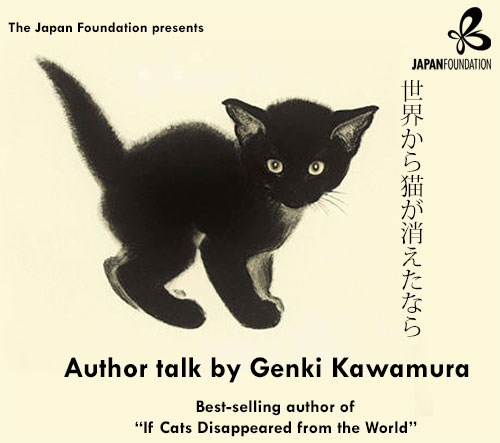 Genki Kawamura may be better known for his work as a producer on critically acclaimed films such as Your Name (Kimi No Na Wa) and Confessions (Kokuhaku), but he has been recently looming on the Japanese literature world and his literary repuation shows just how multi-talented he is. His debut novel, If Cats Disappeared from the World will be out in September this year.
To celebrate this new release, The Japan Foundation is proud to welcome Kawamura for this London debut at this special talk. Introducing his best-selling novel, Kawamura will talk about the different approaches needed for writing and film producing, take us behind the scenes of the creative process for If Cats Disappeared from the World, the secret to penning best-selling novels, including his 2014 and 2016, One Hundred Million Dollar man (Oku Otoko) and April Come She Will (Shigatsu ni nareba kanojo wa), and adapting books for film; both If Cats Disappeared from the World and One Hundred Million Dollar Man have been made into films, for which Kawamura wrote the screenplays.
Date: 4 October 2018 from 7.00pm
Venue: London Review Bookshop, 14-16 Bury Place, London, WC1A 2JL