Baaba's Footsteps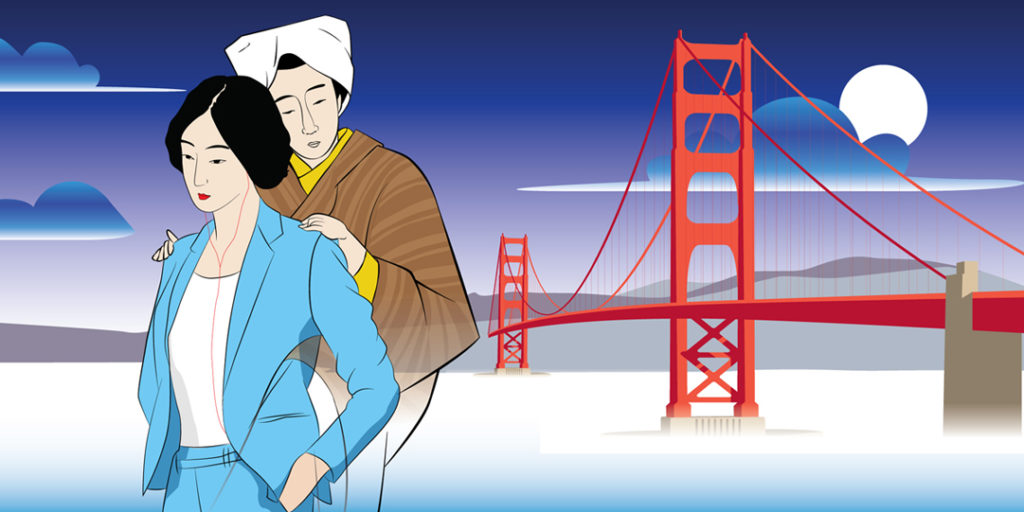 BAABA'S FOOTSTEPS is a new play by Susan Momoko Hingley, premiering at the VAULT Festival, proudly supported by the Arts Council England.
Tokyo 2020: Yu, 39, career-driven but recently dumped by her long-term job, keeps beating her head against societal pressures to get married. Sick of the patriarchy and feeling powerless, she struggles to fit in in her own country. Can the answer to her self-doubt lie in following her great-grandmother Takako's footsteps and travelling to San Francisco? Armed with an airplane ticket and Takako's diary, Yu sets out to find herself.
San Francisco 1920: Takako, 16, stares at the numerous men waiting on the dock. Armed with only a photo and a marriage certificate, she tries to recognise her new husband who she has never met, in a land she has never been to. Facing down hostility and cultural differences, Takako, one of the many Japanese Picture Brides of the early 20th century, bravely sets out to create a home for herself in America. Lonely in a land that both welcomes and resents her, she finds solace in keeping a diary where she writes about her struggle. Can her diary help light the way for a great-granddaughter who she will never meet?
Date: 10 – 15 March 2020 (Show time: 7.20-8.20pm, Matinee: Sunday 15 March 4.40pm)
Venue: The Vaults, Leake Street, London SE1 7NN