Bizen Osafune Japanese Swords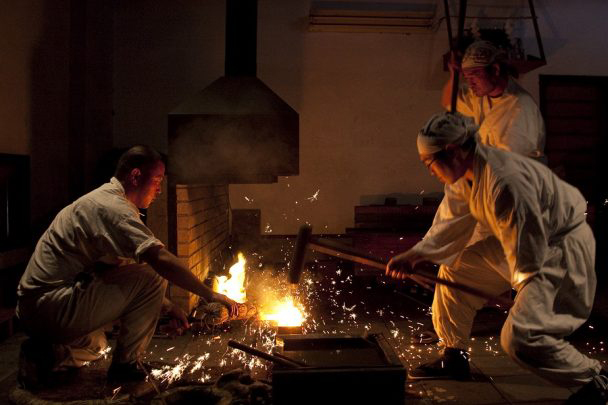 The origins of Japanese swords are not widely known, however the present-day form of Japanese swords originated around a thousand years ago. Nowadays, Japanese swords no longer serve as weapons, rather they are appreciated both in Japan and overseas as items of beauty or symbolic protection. Setouchi city, Osafune in Okayama Prefecture, a region with one of the longest histories in sword production, is considered to be the home of Japanese swords. Almost half of Japanese swords designated as national treasures and cultural properties are from this area. The Bizen Osafune Japanese Sword Museum is the only museum in Japan where visitors can observe all the artisans necessary to make a sword at work.
In this talk, former diplomat Kaori Sato will give an overview of "Bizen Osafune Japanese Swords" as well as the Japanese spirit through the art of sword making. She will also discuss the city's challenge to revitalise the local economy through Japanese sword making.
Free but booking is essential
Date: 27 March 2018, 6.00pm
Venue: Daiwa Foundation Japan House, 13/14 Cornwall Terrace, London NW1 4QP UK
Tel: 020 7486 4348 Fax: 020 7486 2914
Email: office@dajf.org.uk
Web: http://dajf.org.uk/event/bizen-osafune-japanese-swords
Organiser: Daiwa Anglo-Japanese Foundation