Challenges for energy sustainability and innovation in Japan after Fukushima – in search of the best energy policy mix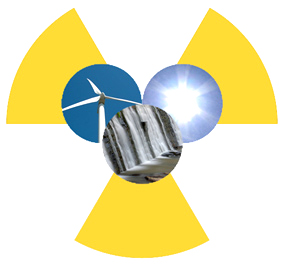 Date: 22 November 2011 from 6.00pm
Venue: To be confirmed.
The Japan Foundation presents this event looking at the ongoing energy policy challenges faced by Japan after the 3.11 Earthquake and Tsunami.
Jun Arima, special advisor to the Japanese Ministry of Economy, Trade and Industry for Global Environmental Affairs and Director-General of JETRO London, will outline the current situation and issues for Japan's energy policy after the 3.11 Earthquake and the Fukushima Nuclear incident. This will include an update on the current situation for Japan's energy policy and its historical and socio-economic background. The national effort to address the energy shortage, as well as increasing demand in terms of economic growth and manufacturing, will also be addressed, along with consideration of global issues such as Climate Change, emerging countries and geographic constraints.
Malcolm Grimston, Associate Fellow of the Energy, Environment and Development Programme at Chatham House will follow with an exploration of energy mix policies and nuclear energy in the international arena. He will consider the response from the international energy community to events at the Fukushima power plant, examine benefits and risks in terms of technical reliability, energy security, sustainable development and climate change, as well as giving an update on UK strategy for nuclear energy and efforts to build confidence.
Finally, Michael Liebreich, Chief Executive of Bloomberg New Energy Finance will highlight the emerging global markets for clean energy technology, focusing on their role in the mix of energy policy, ensuring energy supply, the economy and the environment. This will include touching on issues relating to energy technology and national efforts towards promoting renewable energy.