Classical Guitar Recital by Sean Shibe: J.S. Bach and Villa-Lobos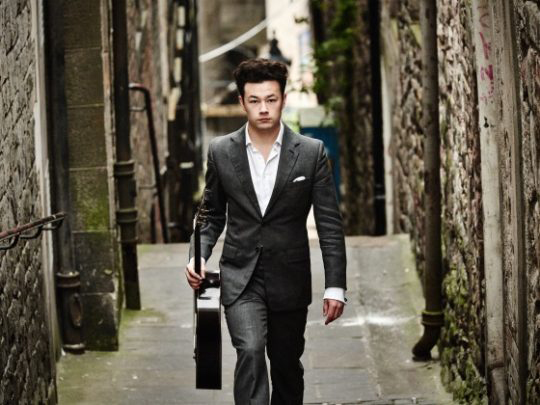 The Daiwa Anglo-Japanese Foundation will host a recital by internationally acclaimed classical guitarist, Sean Shibe. This recital will follow Shibe's debut tour of Japan in January 2018, featuring performances and masterclasses in Takasaki City Core Hall (Tokyo), Musashino Shimin Bunka Kaikan (Tokyo) and Munetsugu Hall (Nagoya), organised by the Musashino Cultural Foundation.
In this concert, Shibe will perform Lute Suite No.2 in A minor (originally in C minor) BWV 997 by J.S. Bach, and a selection of Etudes and Preludes by Villa-Lobos.
Date: 8 February 2018, 7.00pm
Venue: Daiwa Foundation Japan House, 13 – 14 Cornwall Terrace, London NW1 4QP
Tel: 020 7486 4348
Web: http://dajf.org.uk/event/classical-guitar-recital-by-sean-shibe-j-s-bach-and-villa-lobos
Organiser: The Daiwa Anglo-Japanese Foundation