Combined Lunch for his Excellency The Japanese Ambassador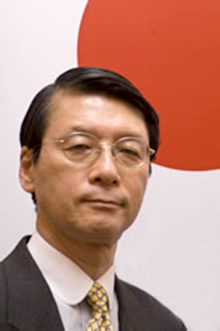 The speaker at the next combined lunch of the Japan Society and Japanese Chamber of Commerce in the UK will be His Excellency the Japanese Ambassador, Mr Keiichi Hayashi. Since his appointment as Ambassador of Japan to the UK on 11 January, 2011, Mr Hayashi has overseen dramatic events, from the devasting news of the Great East Japan Earthquake in March 2011 to this year's Diamond Jubilee and Olympic festivities in London.
The Ambassador will be reviewing his time in office to date and looking at the overall state of UK Japan relations.
Mr Hayashi was Political Counsellor and then Political Minister at the London Embassy from 1996 – 1999 and was appointed Minister Plenipotentiery and Deputy Head of Mission here in 2010. He also has extensive experience working on Japanese diplomatic missions in areas as diverse as SouthEast Asia, North America and Ireland.
Following a two-course lunch, Mr Hayashi will speak for about 20 minutes, after which there will be time for questions until 2.30pm.
Date: Monday 15 October 2012 (12.30 for 1.00pm)
Venue: The National Liberal Club, Whitehall Place, London SW1A 2HE
Fee: £50 per head for members of the JCCI and Japan Society, and their guests
Booking deadline: Wednesday 10 October