Contemporary Botanical Art from Japan Kusabana-zu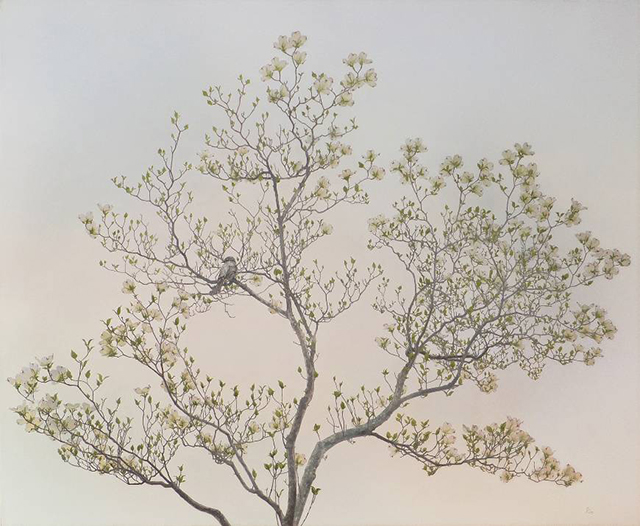 We are delighted to introduce contemporary Japanese painting "Nihonga" through the theme of Contemporary Botanical Art from Japan: Kusabana-zu. All the selected artists practice Nihonga, are active in major Japanese painting associations and involved in academic research into Japanese paper, which is of crucial importance to Japanese painting.
This exhibition of Kusabana-zu will demonstrate the differing approaches and interpretations of the classical theme of "botanical art" in Japanese painting. The exhibition will also explore the dichotomy and interrelationship between the traditional and the contemporary in these areas.
Alongside, we have contemporary artists forming geometrical patterns on indigo-dyed hemp, "Kogin sashi", a traditional Japanese needlework, developed during the Edo period of around 1700.
Date: 4 October – 4 November 2016, Opening times 11:00-17:30 Monday-to Friday
Venue: Pure and Applied LLP, 169 Bermondsey Street SE1 3UW
E-mail: otgonbayarjp@yahoo.co.uk
Tel: 020 7234 0123
Web: www.london-kusabana-zu-japanese-art-exhibition.com
Organiser: Pure and Applied LLP