COP 17 and Japan's Perspective Jun Arima, JETRO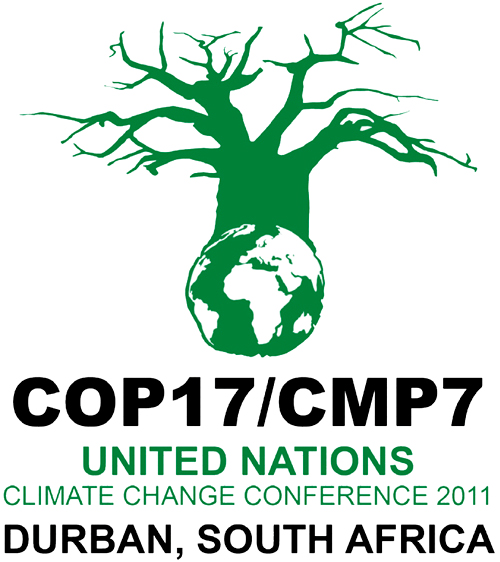 Date: 9 February 2012, 12;00pm
Venue: JETRO, MidCity Place, 71 High Holborn, London WC1V 6AL
Tel: 020 7828 6330
Email: events@japansociety.org.uk
Web: http://www.japansociety.org.uk/
Cost: £12 for member of the Japan Society, JCCI and those introduced by JETRO. £18 for non-members
Organiser: The Japan Society
In this business group lecture, Jun Arima will report on the 17th Conference of the Parties on the UN Framework Convention on Climate Change (COP 17). He attended the meeting recently held in South Africa and will discuss the pivotal role that Japan can play in the field of the environment. During the early hours of the 11th of December, one and a half days after the scheduled closure of the conference, COP17 ended with an agreement. This lecture will present the impact of the conference, what was decided and what remains to be negotiated.
COP 17 in Durban has achieved more than initially expected; an agreement to establish the Ad-hoc Working Group of Durban Platform (AWG-DP) for negotiating 'a Protocol, another legal instrument or an agreed outcome with legal force' to cover all major emitters by 2015 and implemented by 2020. Further details of the Cancun Agreement of COP16 were fleshed out; including the modalities of MRV (measuring, reporting and verification) of mitigation actions. The broad design of the Copenhagen Climate Fund was also decided. Uncertainties about the global climate regime remain given that the perception of the final outcome allows for diverse interpretations, but there is no question that households and industries in the UK and Japan will be greatly affected by the global endeavour to tackle climate change.
We are delighted that Jun Arima will be joined by Pilita Clark, Environment Correspondent for the Financial Times, who will provide additional comments and insight regarding the global impact of the conference.
Jun Arima is Director General of the Japan External Trade Organization (JETRO), London and Special Advisor on Global Environmental Affairs for the Ministry of Economy, Trade and Industry (METI), Japan. He has previously held various international energy/environment related positions including Head of Division, Country Studies, International Energy Agency (IEA), Director, International Affairs Division, Agency of Natural Resources and Energy, METI and Deputy Director General for Environmental Affairs at METI's Industrial Science and Technology Policy and Environment Bureau. In the COP 14, 15 and 16, he was Japanese Chief Negotiator for AWG-KP.