Crossroads of Youth Screening at the Barbican Centre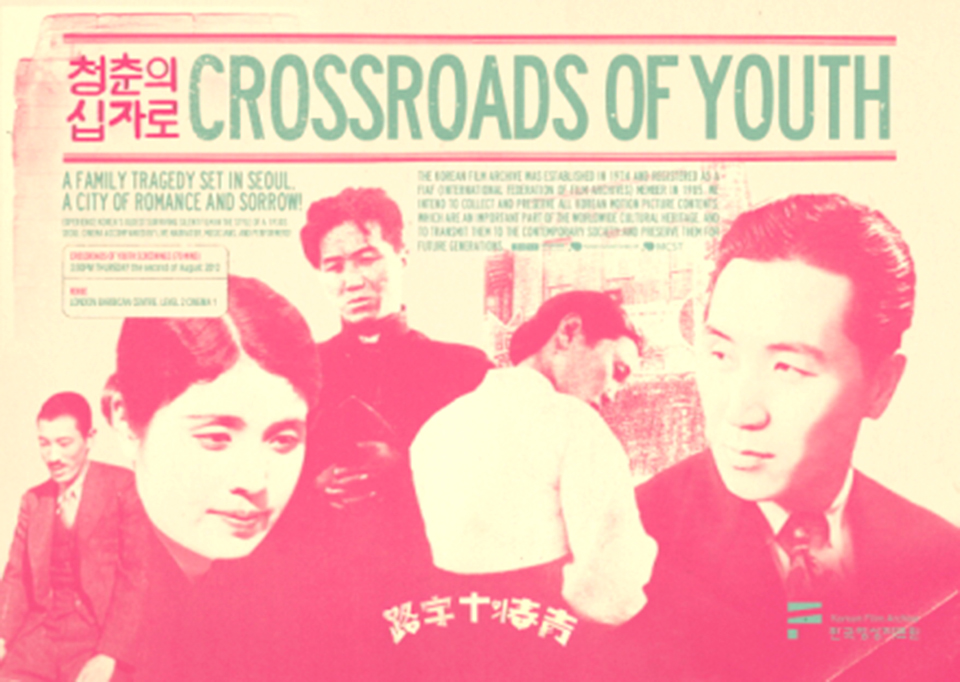 Its 1934 and Young-bok has married into Bong-sun's family. There he works hard for 7 years only to see his wife leave him for another man. Putting this stinging betrayal behind him Young-bok leaves his rural hometown, elderly mother, and younger sister, Young-ok to fend for themselves and instead heads to Seoul to make a name for himself. There, Young-bok falls for Kye-soon, a young woman who lives a pitiful life supporting her ill father and young sister. Back in the countryside, Young-bok's mother passes away, and Youbg-ok goes to Seoul to look for her brother. Instead, she meets Kye-chul, who assaults both her and Youbg-bok's new love. After hearing about his girlfriend's plight, Young-bok rushes to Kye-chul's house, where he unexpectedly reunites with his sister. After hearing her story, Young-bok decides to take his revenge on Kye-chul.
During the silent film era, movies in Korea were part of a broader entertainment experience. Before and after a screening, there were a variety of performing arts including songs by actresses or singers and performances of actors in the films. The Korean Film Archive and director Tae-yong KIM have restored this attractive theatrical experience with Crossroads of Youth.
With the live musical accompaniment this special screening of 'Crossroads of Youth' invites you to experience the film just as the Korean audiences did when it was premiered in 1934.
Date: 2 August 2012, 2.30pm
Venue: Cinema 1, Barbican Centre