Dance Beyond Movement: Talk with Saburo Teshigawara & Rihoko Sato (KARAS)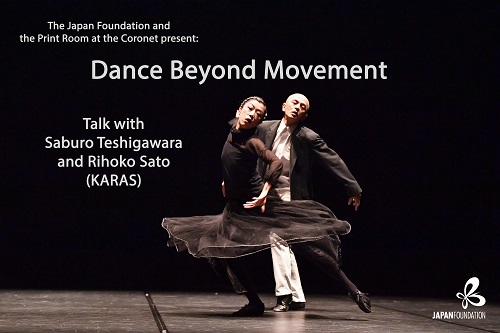 Saburo Teshigwara is one of the most influential Japanese performers and choreographers to date and highly acclaimed for his innovative forms of physical expression that break away from conventional stylistic techniques. Starting his creative career in 1981 after studying plastic arts and classic ballet, he soon went on to form his performance company KARAS. Since then, Teshigawara and KARAS have enjoyed the international fame and accreditation, regular performances at prominent venues such as Sadler's Wells and Southbank Centre. They have also collaborated with principal dance companies including Frankfurt Ballet and Nederlands Dans Theatre, to name only a few. Teshigawara's keenly honed sculptural sensibilities, powerful sense of composition, command of space and decisive dance movements all come together to create his unique world. He is also a keen advocate of the potential that dance can hold outside established techniques, engaging in people of all kind of life and abilities and facilitating journeys of self-discovery through the medium of dance.
Celebrating his and Karas's 2019 European tour of their new work "The Idiot" and the performance at the Print Room at The Coronet, London, this special talk, inviting Teshigawara and Karas's leading dancer, Rihoko Sato will discuss the development of their movement style as well as their creative vision while revealing the working process for "The Idiot" and others.
Saburo and Rihoko will be joined in conversation by Sanjoy Roy, the dance writer for the Guardian.
Date: 29 March 2019 from 9.00pm to 10.00pm
Venue: The Print Room at The Coronet, 103 Notting Hill Gate, Kensington, London W11 3LB