Daytime Screenings Celebrating Gangwon-do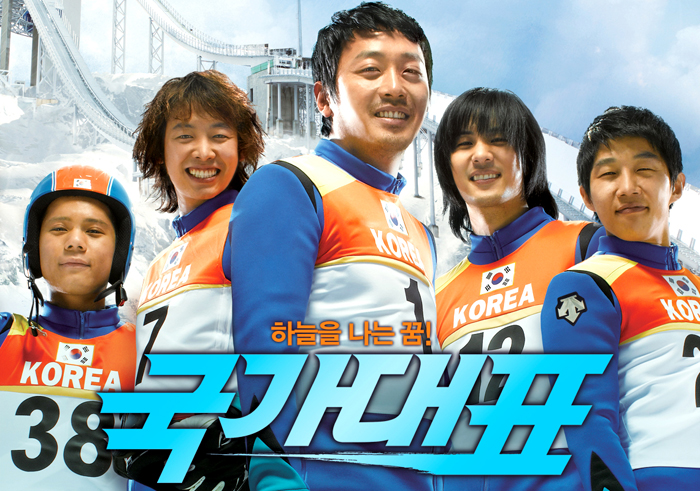 Date: June 6, 2011 ~ June 30, 2011
Venue: Korean Cultural Centre UK , Grand Buildings, 1-3 Strand, WC2N 5BW London, United Kingdom
Phone: +44 (0)20 7004 2600
Website: http://london.korean-culture.org
Gangwon-do is a province of South Korea, with its capital at Chuncheon. Before the division of Korea in 1945, Gangwon and its North Korean neighbour, Gandwon-do formed a single provnice. Click on the link for the province's official website: http://eng.gwd.go.kr.
Gangwon-do is an extremely important province, culturally, for Korea hosting many traditional festivals. One of the biggest is the Dano Festival, also called Surit-nal, which is a Korean traditional holiday that falls on the 5th day of the fifth month of the lunar Korean calendar. The festival has been designated by the UNESCO as a "Masterpieces of the Oral and Intangible Heritage of Humanity" in 2005 and an 'Important Intangible Cultural Property No. 13' in 1967.
The festival includes; folk performances, ssireum wrestling, swing riding, and tug-of-war competitions. During the Danoje Festival, visitors are also invited to participate in various events such as; watching a traditional wedding ceremony, making surichui rice cake, washing their hair in iris-infused water, and drinking alcohol offered to the gods.
The films shown over the next month begins at 12.00 and 15.00 each day (Mon-Fri) in our library. The screenings are free and there are plenty of sofas for you and your friends. You don't have to book your place. Just pop in and watch great films!
The following films will be screened:
DAYTIME DRINKING (2008)
(Filmed in Jeongseon)
Dir: Noh Young-seok
Cast: Song Sam-dong, Tak Seung-jun, Yuk Sang-yeop
Genre: Drama/Comedy
Certificate: 12 (South Korea)
Running Time: 115mins
Screening: Monday 12:00/Wednesday 15:00
Synopsis: Hyuk-jin has broken up with his girlfriend and decides to take a trip to Jeong-seon in Gangwon-do province. The next day his friends are too hungover to wake up, so Hyuk-jin makes his way on his own. A trip of opportunity takes a cruel and unexpected turn as misunderstanding after misunderstanding keeps happening with hilarious consequences.
SPRINGTIME (2004)
(Filmed in Chuam Beach)
Dir. Ryu Jang-ha
Cast: Lee Min-a, Lee Dong-jin, Choi Min-shik
Genre: Drama
Certificate: 12 (South Korea)
Running Time: 126mins
Screening: Tuesday 12:00/Thursday 15:00
Synopsis: To Trumpeter Hyun-woo, life seems to remain forever locked in winter. Out of desperation, Hyun-woo signs up for a position teaching a childrens wind instruments, tarnished trophies and frayed certificates testify to the porr conditions of this tagtag group. This leads Hyun-woo, with his students, to take on a seemingly impossible challenge.
RADIO STAR (2006)
(Filmed in Youngwol)
Dir. Lee Joon-ik
Cast: Park Jung-hun, Ahn Sung-ki, Kim Hyun-ah
Genre: Drama
Certificate: 12 (South Korea)
Running Time: 115mins
Screening: Wednesday 12:00/Friday 15:00
Synopsis: The eighties saw a lot of fads from fashion to music and washed-up rock star Choi Gon is one of them. After a one hit wonder he quickly became involved in drugs and fights finding himself now singing in a cafe in the country. After one fight too many he finds himdelf in jail, needing bail money his manager decides to send him far away to be a DJ with a radio station paying his bail.
TAKE OFF (2009)
(Filmed in Pyeongchang)
Dir. Kim Yong-hwa
CastL Ha Jung-woon, Kim Dong-wook, Seong Dong-il
Genre: Sports Comedy
Certificate: 12 (South Korea)
Running Time: 137mins
Screening: Tuesday 15:00/Thursday 12:00
Synopsis: Its 1996 and a small Korean town undergoes a large scale transformation to prepare for their Winter Olympics bid. In the middle of construction, the local committe hears word that they don't have enough athletes to complete. They decide to form a ski jump team to fulfill the requirements. A former American Junior Alpine Skier, Bab, an adoptee who is in Korea searching of his mother. With four other non-experienced athletes, he forms the first Korean ski jump team.
THE WINDMILL PALM GROVE (2005)
(Filmed in Gangneung)
Dir. Jonathan Yu, You Sang-uk
Cast: Kim Min-jong, Kim You-mi, Cho Eun-suk
Genre: Drama
Certificate: 12 (South Korea)
Running Time: 107mins
Screening: Monday 15:00/Friday 12:00
Synopsis: Sung-ju, a high-ranking executive, becomes attracted to a man, In-seo, she meets on a blind date, and travels to Gangneung with him. Confronted with her aggressive means of proposing marriage, the man confesses to her that he has one burden on his mind and begins to tell Sung-ju a story that has haunted him for a couple of years.