Developing Intercultural Competence through Language Education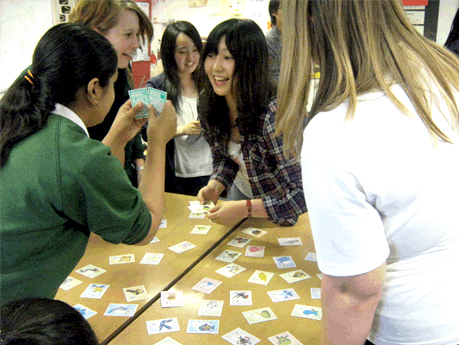 Intercultural competence is embedded into most national language education curricula and into trans-national policies such as the CEFR. However, the role of teachers in facilitating the development of intercultural competence among their students is still evolving, with many areas for further research. In this seminar, we will examine some of the main frameworks of intercultural competence in language education and analyse their usefulness in language education. Next, we will look at links to the CEFR and will introduce the Autobiography of Intercultural Encounters, also produced by the Council of Europe. Finally, we will then hold a discussion on the ways in which teachers can incorporate intercultural learning into their own classroom practice within ever-present time and curriculum constraints.
Date: 30 June 2012 from 12.00am
Venue: Japan Foundation, London
Entry: £3.00 for both BATJ members and non-members
Speakers: Lynne Parmenter and Yuichi Tomita Please note the seminar will be held partly in Japanese, and partly in English.