Director Talk: Atsushi Funahashi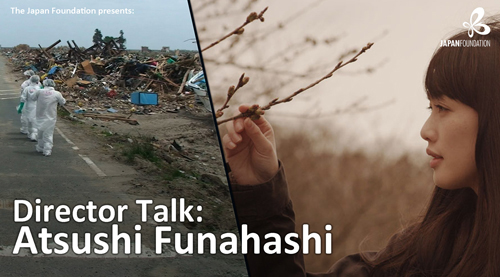 Atsushi Funahashi is one of Japan's celebrated up-and-coming filmmaking talents emerging on the global stage. Having started making films in the United States, Funahashi's Office Kitano produced film Big River (2005) was his first of four consecutive films selected for the Berlin International Film Festival, and his career has developed steadily since. Following the disaster of 11 March 2011, Funahashi made the bold decision to explore the sensitive subject through documentary in his Nuclear Nation (Futaba kara toku hanarete, 2012), and his Mikio Naruse inspired humanist drama Cold Bloom (Sakura namiki no mankai no shita ni, 2013), a feature film which was originally planned to begin production weeks before 3.11, but altered its course due to the unprecedented incident.
Prior to the screening of Nuclear Nation as part of the Open City Docs Fest, Funahashi will talk about his filmmaking career to date reflecting on his dual experience as a competent storyteller and a documenter, as well as working in a different country. Considering what the driving force is behind his films, Funahashi will also discuss what he is aiming to achieve and more recently his intention in pursuing the subject of the Tohoku earthquake through his films.
The event offers a rare opportunity to hear from a versatile director with a global perspective, whose future career will be worth watching out for.
Date: 21 June 2013 from 6.30pm
Venue: The Japan Foundation, London