Director Talk: Isshin Inudo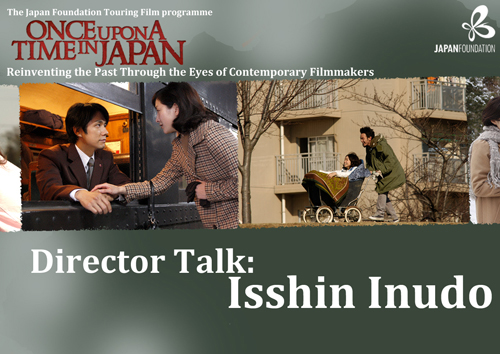 Isshin Inudo is a Japanese director with a very colourful career. Renowned for his genre-spanning cinema, Inudo has been engaged with both art-house and larger-scale productions and shifting back and forth between the two, as well as directing a number of television commercials in Japan. Inudo's films have stretched from films tackling social issues such as coping with disabilities in Josee, the Tiger and the Fish (2003), homosexuality in La maison de Himiko (2005), in addition to a number of blockbuster films, including Inudo's recent co-directed period drama epic The Floating Castle (2012).
Complementing the UK premiere of Inudo's 1950s-set crime thriller Zero Focus (2009) as part of this year's Japan Foundation Touring Film Programme, Once Upon a Time in Japan, the Japan Foundation has invited Isshin Inudo to introduce his work and filmmaking style in this special talk. With Inudo's Zero Focus being an adaptation of Seicho Matsumoto's novel previously imagined in Yoshitaro Nomura's 1961 film, Inudo will discuss the process constructing his world using an ever-popular source, creating his own interpretation and envisaging a period beyond one's own experiences. In a discussion to follow, Inudo, joined by James Bell, Features Editor for Sight & Sound, will also talk about the advantages and disadvantages of directing and writing for art-house, mainstream cinema and even television commercials in Japan, regarding a variety of themes and sources, including manga and horror; sources which Inudo is very fond of.
A pair of tickets to the screening of Zero Focus on February 5th will be awarded to one lucky guest!
Date: 4 February 2013 from 6.30pm
Venue: The Japan Foundation, London