Discover Korean Food 81: Dr. Sook-Ja Yoon's "BAE-GALGEUN-CHA"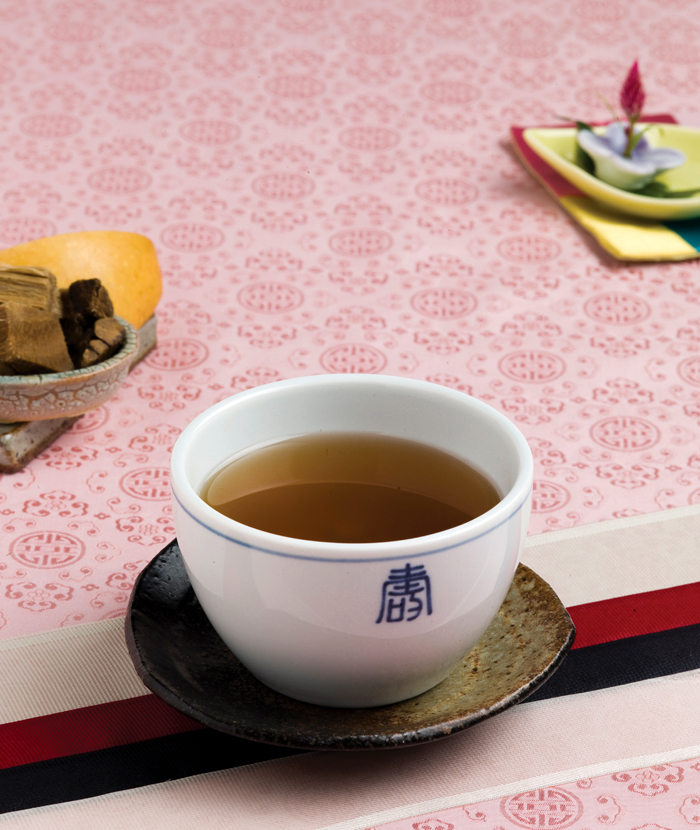 BAE-GALGEUN-CHA is a tea made by boiling the root of arrowroot and pear. It is good for Headache and symptoms of cold.
The characteristic of pear is cold and its taste is sweet. It helps to reduce the body temperate and phlegm. It is especially good for the lungs.
GALGEUN is another name of kudzu root in oriental medicines. It reduces thirsty and body temperature. It is good for headache and backache.
[Ingredients]
* 100 g kudzu root
* 8 cups water, ½ pear, 1 tbsp honey
[Recipe]
1. Clean the kudzu root. Wash it. Cut it 1~2 cm in depth.
2. Place the kudzu root and pear in a sauce pan. Boil them for 6 minutes at high temperature. Boil them for an hour at medium temperature.
3. Peel the pears and cut them 0.2 cm in depth.
4. Add the honey.
[Tip]
* You can use dried GALGEUN instead of kudzu root.