Discover Korean Food 98: Dr. Sook-Ja Yoon's "DAE-CHOO-JUK"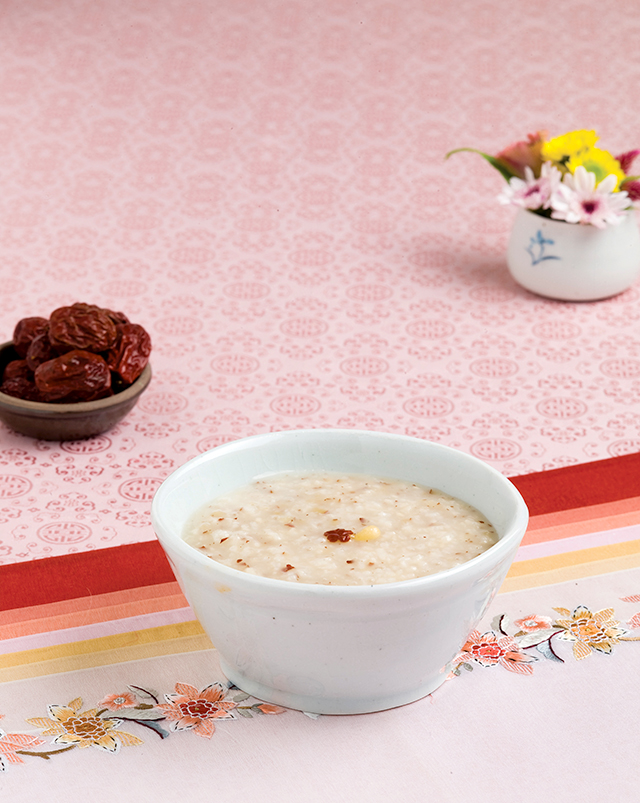 DAE-CHOO-JUK is a sticky-rice-porridge dish contains jujube. It is good for breaking out in a cold sweat. A jujube helps keep the function of the five viscera and has a anti-ageing effect. It tastes sweet and is coloured reddish.
[Ingredients]
1 Cup sticky rice
40 g jujube
6 cups water
½ tsp sesame oil
[Recipe]
1. Soak the sticky rice for 2 hours. Strain it.
2. Wipe the jujubes. Peel them and remove the seeds
3. Pan-fry the sticky rice with sesame oil for 2 minutes. Add water and boil for 15 minutes at medium temperature with some stirring.
4. Season it with salt and boil again for 2 minutes.
[Tip]
* Jujube water can be used.