DJ Kentaro and Anchorsong live at Village Underground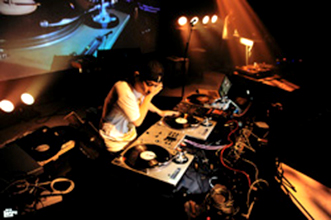 Soundcrash presents a very special show featuring two of Japan's finest electronic musicians. MPC wunderkid Anchorsong plays live with a string quartet; and by playing live we mean creating enchanting soundscapes right in front of your eyes using the latest in looping technology, his pin-point precision and musical nous. Be among the first in London to glimpse some new material from the upcoming follow up to the celebrated "Chapters" album!
Setting the place on fire will be DJ Kentaro, for our money the finest turntablist anywhere in the world, who has turned his attention to a heavier, dirtier sound! It's gonna go OFF!
Date: 29 September 2012
Venue: Village Underground, 54 Holywell Lane , London, EC2A 3PQ
E-mail: info@soundcrashmusic.com
Web: http://www.soundcrashmusic.com/hidden-orchestra-plus/
Organiser: Soundcrash