Dramatic personal portrait of Japan's Fukushima disaster+ Post Talk 'Fukushima – A Silent Prayer of Poetry'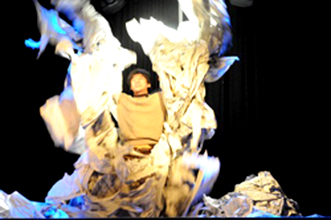 A 'Cry of the soul' based on twitter feeds and poetry composed by the poet Ryoichi Wago, a resident of Fukushima City, soon after The Great Japan Earthquake on 11th March 2011. Alongside the earthquake, tsunami and aftershocks, the prefecture also suffered from radioactive contamination.
This production is presented as a 60 minute reading show drawing influence from traditional Japanese music, such as Tsugaru Shamisen from Tohoku and Taiko drum, whilst conveying the personal experience of one man living through terrifying uncertainty.
The performance will be followed by a 20 minute discussion hosted by Swedish journalist Elin Lindvist, author of the book Fukushima Colours about life in the aftermath of the tragedy. Audience members will also have an opportunity to present messages to the people of Fukushima.
Date: 15 – 19 August 2012, Edinburgh
Venue: Spotlites @ The Merchants' Hall, Venue 278, 22 Hanover Street. EH2 2EP
Email: readingtheatre11@gmail.com
Web: http://www.DramaEducation.co.uk
Admission: £10 (£7)
Organiser: Drama Education Company