Dresden Philharmonic with Sarah Chang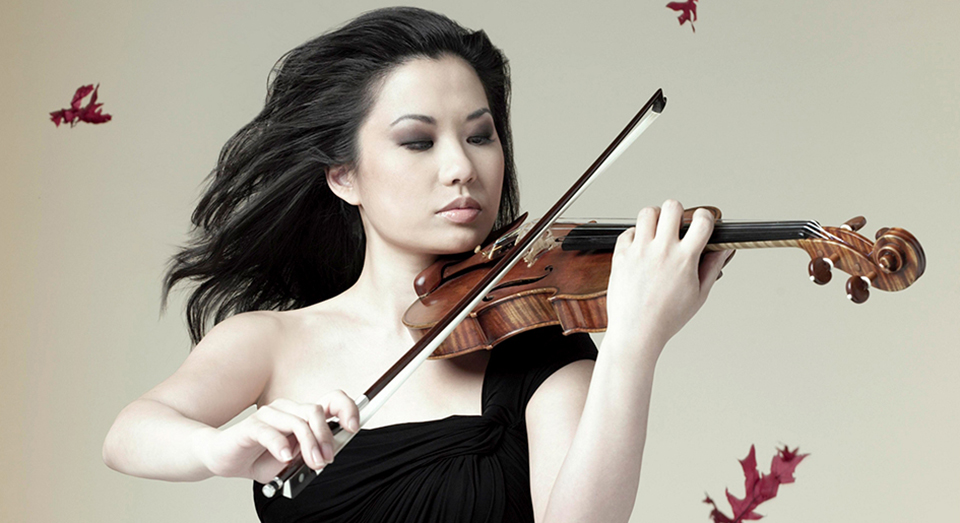 Founded in 1870 in Germany's famous Baroque city, there are few orchestras in the world which can claim a more spectacular heritage. Brahms, Dvorák, Tchaikovsky and Richard Strauss all conducted the orchestra in their own music, and since 1945 this top German ensemble has been led by a distinguished line of great maestros, including Masur, Plasson and Janowski.
Their newly appointed Principal Conductor is Michael Sanderling; a brilliantly gifted cellist who is also a member of a musical dynasty. This concert brings together two familiar favourites of the orchestral repertoire with Barber's warmly lyrical Violin Concerto played by the incomparable American soloist, Sarah Chang.
'The moulding that Chang worked resulted in a seamless fusing together of conflicting tensions… brought about by flawless delivery, deep musical intelligence and contained expressive exuberance.' – Irish Times.
Date: Monday, 22nd October 2012 – 7:30 PM
Venue: Usher Hall, Edinburgh
Programme:
Beethoven Overture to Egmont
Barber Violin Concerto
Dvorak Symphony No.9 (New World Symphony)
Tickets: £10, £21, £25, £30
Web:http://www.usherhall.co.uk/whats-on/classical/2808/5511/dresden-philharmonic-orchestra.html
Date: Tue 23 Oct 2012, 7.30 pm
Venue: The bridgewater Hall, Manchester
Programme:
Brahms Variations on a theme by Haydn
Barber Violin Concerto, Op.14
Dvorák Symphony No.9 in E minor 'From the New World'
Tickets: £10.00 – £38.00
WEb: http://www.bridgewater-hall.co.uk/performance/19471.aspx
Date: Friday 26 October 2012, 7.30pm
Venue: Cadogan Hall, London
Programme:
Brahms Variations on a theme by Haydn
Barber Violin Concerto, Op.14
Dvorák Symphony No.9 in E minor 'From the New World'
Tickets: £39, £32, £26, £18
Web: http://www.cadoganhall.com/event/dresden-philharmonic-orchestra-121026/