EAT-JAPAN SUSHI AWARDS 2011: UK Sushi Roll Championship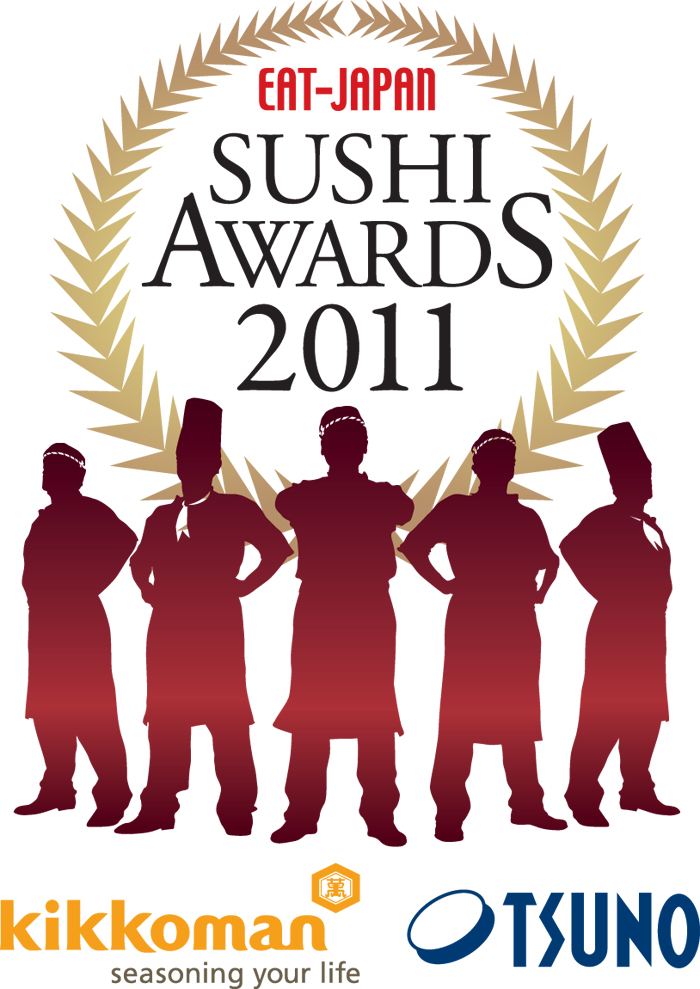 Date: Fri 22nd, Sat 23rd and Sun 24th July 2011
Sushi Serving Time: 14:00 – 17:00 approx. (HYPER JAPAN opens 10:00 – 19:00, Sun ends 18:00)
Place SUSHI AWARDS 2011: UK Sushi Championship Booth, HYPER JAPAN, at Olympia Two, London W14 8UX
Ticket availability: 600 tickets each day for 3 days, Combine One Day Ticket cost £20 each.Ticket includes Chance to taste each nominated restaurants sushi (£8) & vote for your favourite. Admission to HYPER JAPAN 2011.
More info: HYPER JAPAN
The EAT-JAPAN SUSHI AWARDS has been held since 2005 as the only world sushi championship. It was created specifically to celebrate the highest quality sushi and Japanese food culture in the UK and beyond. Over the past six years, it has been a great opportunity to assemble the very best sushi masters from all over the world and showcase their incredible talents.
This year, the brand new UK Sushi Roll Championship is joining the distinguished EAT-JAPAN SUSHI AWARDS platform. It has been created especially for HYPER JAPAN, a vibrant young Japanese culture event in its second year. In the Championship, five talented UK chefs will battle it out, armed only with a unique 'sushi roll creation'. Sushi rolls can come in endless varieties; this truly is a cuisine limited only by the imagination. This one-of-a-kind sushi bonanza is sure to stimulate the appetites of foodies, Japanese food buffs, and culture lovers alike. The UK Sushi Roll Championship will be held as one of the highlights of HYPER JAPAN, which last year attracted about 13,000 people over three days in October.
The five nominated restaurants and chefs will be working alongside each other at the special UK Sushi Roll Championship booth, from where they will serve their sushi roll creations to ticket-holding visitors. After tasting all the entries, ticket holders can then vote for their favourite. The restaurant and chef who gets the most votes over the three days will be win the honour of being crowded Sushi Roll of the Year. 600 sets of sushi pieces (one from each entrant) will be served each day to ticket holders. All votes cast over the three days will be counted and announced on Sunday 24th July 2011, the final day of HYPER JAPAN 2011.