Elgar: The Dream of Gerontius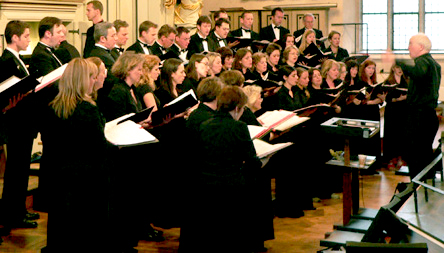 Date: Wednesday 22 June 2011, 7.30pm
Venue: Barbican, City of London EC2
London Oriana Choir
London Mozart Players
David Drummond conductor
Jaewoo Kim Gerontius
Rosie Aldridge Angel
James Platt Priest/Angel of the Agony
Gerontius is one of the great choral masterpieces and one of Elgar's most popular works. For the concert, the London Oriana Choir will be joined by the London Mozart Players, one of the UK's finest ensembles, and a trio of exciting young soloists.
Tickets £10, £14, £18, £25, £30
The London Oriana Choir is one of Britain's leading choral groups and one of the most exciting in London. Since 1996 it has been under the directorship of David Drummond, who has further developed the choir with his vision, innovative teaching ideas and new repertoire.
The choir has performed in all of London's major concert halls, churches and cathedrals, including the Southbank Centre, the Barbican, the Royal Albert Hall, St Martin-in-the-Fields, St James's Piccadilly, St Paul's Cathedral and Southwark Cathedral. It has also performed at Abbey Road Studios, the London O2 Arena and Hampton Court Palace.
[pro-player width='530′ height='253′ autostart='true' type='video']http://www.youtube.com/watch?v=OdWbttYi-bA&feature=player_embedded[/pro-player]