EWAA(East-West Art Award) Group Exhibition for Charity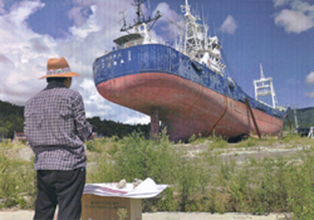 Help us support the children of victims of the Great Japan Earthquake.
It has now been two years since a devastating "magnitude 9" earthquake followed by a terrifying tsunami struck the north east coast of Japan destroying everything in it's path. According to all accounts, the situation is still far from over, especially for the children who have difficulty in coming to terms with the great sense of loss and trauma that their young minds have experienced.
In the efforts of the survivors and their children to restart and rebuild their lives, a process that will take many years, they desperately need more help… And "NOW" is the time they need your help !
We the members of EWAA, (some who have recently visited and seen for themselves the devastation that remains) are doing all we can to aid the children and their families, but as artists, our resources are limited… Please help us by buying from our collective artwork and in turn we will donate 25-30% of the proceeds. Our plan is to provide schools in the worst effected areas with much need supplies and art materials for the children. We hope that through art we can encourage and help the children to forget the tragedy and think positively for a bright and happy future through art… So will you please join us, so that together we may help them
Admission Free
Date: 30 April – 4 May 2013
Date: La Galleria, Pall Mall, 5B, Pall Mall, 30 Royal Opera Arcade, London SW1Y 4UY
Tel: 0844 3815676
Email: infomail@ewaac.com
Web: http://www.ewaac.com/ewaa_jp_charity2013.html
Organiser: EWACC (East-West Artists and Culture Club)