Exhibition: Kye Sook Park, Tess Recordon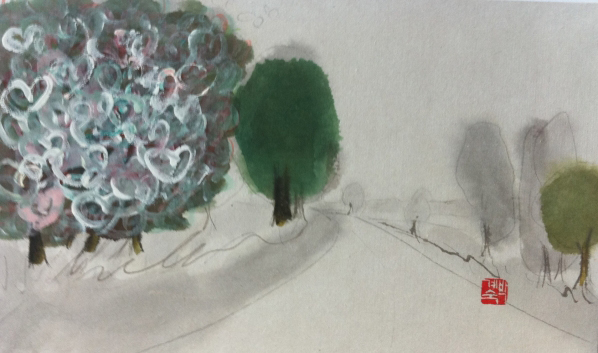 Two Cambridge-based artists reach beyond the visual. Tess Recordon paints from memory, using images, smells, sounds and sensations that create the essence of place. Using oils and pigments she builds up physical, intuitive paintings full of drama, nature and event. Kye Sook Park's delicate and gentle paintings on rice paper in India ink punctuated with Oriental watercolours, start in the changing world of human emotion which she works into the landscapes around her.
The exhibition runs from 12th December until 25th January 2014. Gallery open:
Saturdays 11am to 5pm,
Sundays (only December) 11am to 4pm,
Thursdays 2.30pm to 8.30pm.
Gallery closed between Christmas and New Year.
Venue: Over Gallery, 25 High Street Over, Cambridge CB24 5NB