Feast of Traditional Korean Dance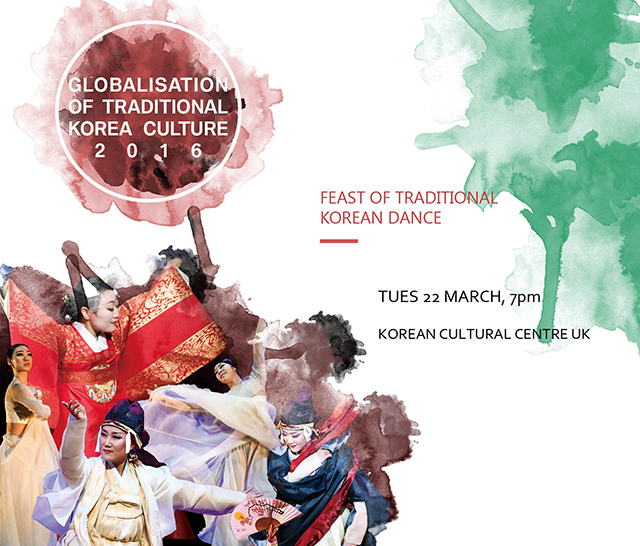 The Korean Cultural Centre UK is proud to present a performance of Traditional Korean Dance on Tuesday 22 March 2016. The six outstanding performers that make up the Seojung Dance Group will come to the KCCUK to perform 'Feast of Traditional Korean Dance'.
"Feast of Korean Dance," a traditional Korean Wave project by Seojung Dance was created to promote the beauty of Korea's local culture and traditional dances, in addition to creating an opportunity for people to come together and communicate with each other.
This performance therefore takes a peek at Korea's next generation of dancers as they present traditional dances from central Korea, as well as local dances from the provinces of Jeolla-do and Gyeongsang-do. Each piece is distinct in the sense that at its heart it contains the local identities of traditional Korea.
In addition to presenting new performances by young dancers, the stage will feature the Heoteun-Salpuli dance by the late Jeong Jae-man, a towering name in traditional Korean dance. By bringing these pieces to the programme the performers link the old with the new, to create a magnificent display of Korean dance.
Date/Time: Tuesday 22 March, 7pm
Venue: Multi-Purpose Hall, Korean Cultural Centre