Films at the Embassy of Japan: My Way of Life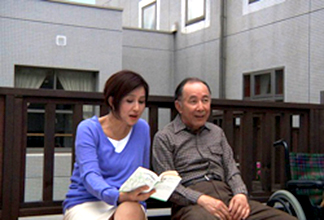 A special film screening where we are joined by Hideki Wada, who is a doctor and at the same time the film director.
In Japan, the world's most rapidly ageing society, nearly five million people are estimated to live with dementia. With his experience as a doctor for over 20 years in the field of medical care for elderly people, Mr Wada has made the pressing social issue of care for the elderly the theme of the film and focused on the quality of life in an ageing population.
Shujiro, a university professor, has recently lost his wife and has been living in despair. Despite his daughter Yuriko's anxiety about him, he starts to develop odd behaviour, which becomes a real problem for his family. Yuriko ends up having to abandon her career and, as she comes to terms with this distressing situation, Shujiro becomes keen to learn the tango.
Date: 20 November 2014, 6.30pm
Venue: The Embassy of Japan in the UK, 101 – 104 Piccadilly, London W1J 7JT
Web: http://www.uk.emb-japan.go.jp/en/event/films/films_booking.html
Organiser: The Embassy of Japan in the UK