Films at the Embassy of Japan: Turtles Are Surprisingly Fast Swimmers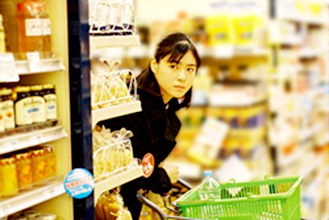 Suzume is a bored housewife. Due to his job, her husband has been transferred abroad, and her only routine task is feeding his beloved turtle. "Do I really want my life to be this way?" Happening to see a tiny advertisement "Spies Wanted", she goes to meet a couple, Shizuo and Etsuko, who think that Suzume would be a great spy as no one would suspect a housewife of being one. They give her 5,000,000 yen for her living expenses and begin to teach her the art of "spying".
Suzume's interest in life comes back as she starts a new adventure. But in some way she has changed… A modern-day comedy. The director is known for his unique humour as seen in his work.
Date: 27 October 2014, 6.30pm
Venue: The Embassy of Japan in the UK, 101 – 104 Piccadilly, London W1J 7JT
Web: http://www.uk.emb-japan.go.jp/en/event/films/films_booking.html
Organiser: The Embassy of Japan in the UK