From West to East: Testing the 'Re-balance' – Robin Niblett, Chatham House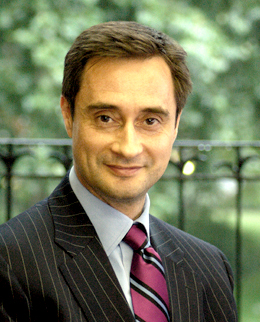 Robin Niblett is our guest at this joint JCCI and Japan Society lunch. In this lecture, the Director of Chatham House will look at the shifts of power and influence across the globe. In particular, he will consider how Japan, the United Kingdom and the Western world must adjust.
The impressive growth rates of Brazil, India, Russia and China (labelled the 'BRICs' as a group) compare very favourably with the near-recessionary condition of most Western economies. The latter sometimes seem to be tired and their politicians grapple with many global concerns, often not as effectively as they would like. On the other hand, the former struggle with corruption, extremes of wealth and poverty, and a lack of sophisticated infrastructure, but are starting to invest heavily and find their feet politically as well as in global forums such as the G20.
One sign of the BRICs new confidence is an increased ability to articulate more forceful opinions with regard to territorial disputes as illustrated in the incident two years ago surrounding the Senkaku Islands between China and Japan. Once seen as the leader in Asia, Japan will have to be ever mindful of an emerging China and the influence it seeks to exert as the country increases trade not only within Asia but around the world.
Dr Robin Niblett has been Director of Chatham House since 2007. An expert in UK foreign policy, US politics and foreign policy as well as European political and economic security, before joining Chatham House he was Executive Vice President at the Center for Strategic and International Studies in Washington DC. He is the author of Playing to its Strengths: Rethinking the UK's Role in a Changing World (Chatham House, 2010) and editor and contributing author to America and a Changed World: A Question of Leadership (Chatham House/Wiley-Blackwell, 2010). Dr Niblett is a Council member of the Overseas Development Institute and Chairman of the World Economic Forum's Global Agenda Council on Europe.
Following a two-course lunch, Robin Niblett will speak for about 20 minutes, after which there will be time for questions until 2.30pm.
To reserve your place, please call the Japan Society office on 020 7828 6330 or email events@japansociety.org.uk
Date: Thursday 26 April 2012
12.30pm – drinks
1.00pm – lunch
2.30pm – close
Venue: The National Liberal Club, Whitehall Place, London SW1A 2HE
Fee: £50 per head for members of the Japan Society and JCCI
Deadline for booking: Monday 23 April